Autumn Internationals: Ireland coach Les Kiss expects Samoa to provide a stern test
Ireland assistant coach Les Kiss says their strong bench will count for nothing if they start poorly against Samoa.
Last Updated: 08/11/13 2:56pm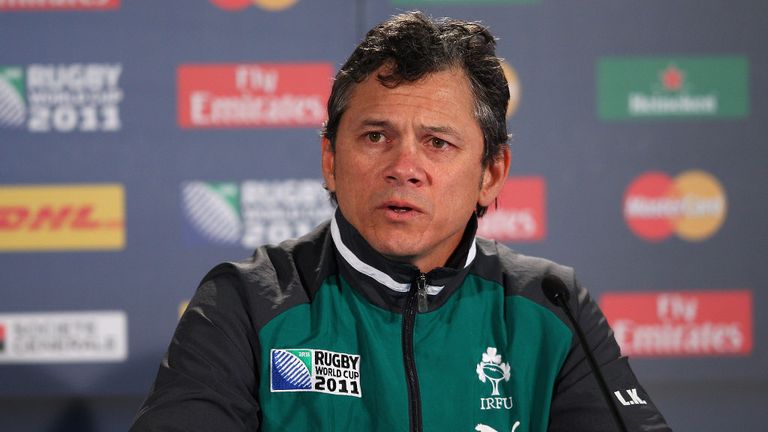 New full-time captain Paul O'Connell, Cian Healy and Sean O'Brien are all among the replacements for Saturday's Aviva Stadium clash.
New boss Joe Schmidt is renowned for stacking his benches to unleash a bevy of second-half talent and change the complexion of a match if required.
But Kiss says those assets will be useless without a big impact from the starting side.
"You can look at that bench and say there's a fair bit of strike power there," he said. "But that's for later in the game.
"We've got to make sure we start the game well and put ourselves in a strong position.
"If we don't do that then the bench won't be important and won't be able to make any impact at all.
"Samoa are a lethal unit if they get going, so we've been making sure our guys have their heads in the right place for this game.
"When you haven't got the ball against this team, the minute you switch off or decide to take a rest, you'll be found out in one aspect or another.
"They've got some big powerful forwards who can go through the middle, or work around the edges of the ruck.
"Tusi Pisi is a real handful at fly-half if you give him space to work, and Johnny Leota and Pisi have built a great combination in midfield there.
"Their running lines and the way they can carry and damage a defensive line are things we need to be aware of, and they have a lot of speed.
"But they don't mind kicking the ball either, in varying situations, to challenge your back field.
"It really is a challenge across the park, so defensively we've got to have our hats on."