Northampton's George Pisi receives six-week ban after pleading guilty to 'tip tackle'
Northampton's George Pisi has received a six-week ban following a tackle on Ireland wing Tommy Bowe.
Last Updated: 12/11/13 8:23pm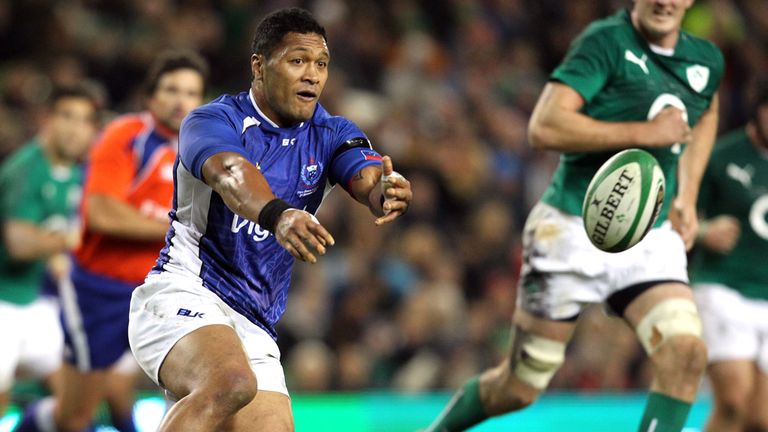 The Samoa centre had been cited for a dangerous tackle having been yellow-carded for the offence by referee Steve Walsh.
Pisi argued that the incident should be considered as a 'tip tackle', to which he pleaded guilty before an independent three-man disciplinary panel.
Pisi also claimed the incident did not warrant a red card, but the committee did not agree, deciding their punishment warranted a mid-range entry point of an eight-week suspension.
That was then increased by two weeks as a deterrent with regard to tip tackles, before four weeks were taken off after various mitigating factors were taken into account.
Pisi, who has the right of appeal, cannot play again until 23 December.