Ireland back Dev Toner to dominate line-out against Australia
Ireland are counting on towering lock Devin Toner to dominate the line-out against a resurgent Australia on Saturday.
Last Updated: 16/11/13 5:06pm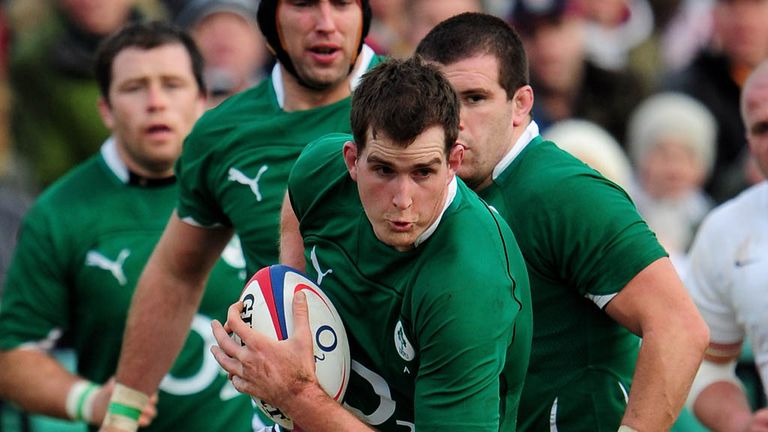 The 6ft 11in Leinster star will partner new captain Paul O'Connell for the first time, and the pair will share line-out calling duties after Toner led the aerial set-piece in the thrashing of Samoa.
Forwards coach John Plumtree is aware that the Wallabies use first-phase stability to build many of their attacks, but he believes Toner can disrupt their plans at the Aviva Stadium.
"Dev obviously enjoys winning ball, but a big part of his role is also stealing ball too," Plumtree said. "We've put him into positions where we've given him an opportunity to do that.
"Also restarts and kick-offs, they are really important parts of the game as well, they are extra set-pieces now.
"The last thing you want to be doing is to concede points straight after you score points, or if you do concede points you want to be able to win that restart and settle straight away.
"So those aspects of his game are obviously really important to us."
Targeted
But Plumtree also warned Toner that he needs to improve his ball-carrying in the loose if he is to nail down a regular place in Ireland's starting XV.
Plumtree added: "Being such a tall man his body position is important, in terms of both tackling and carrying ball.
"So he's got to focus on those aspects, they are really important. The last thing we want is him getting held up just because he's so tall.
"I'm sure big guys like that are targeted, so it's really important that the basics of his game are really in focus as well, and he's doing that."
As impressive as Ireland were when they dismantled Samoa, Plumtree is aware that the challenge of taking on an ever-improving Australia team this weekend is a "massive step up".
"Australia are a side on an upward curve," he said. "We've got a lot of respect for this team, they are pretty hardened. We know how tough this match is going to be.
"It's a massive step up from Samoa, and we'll need it to be.
"Going by how the boys have prepared this week, there's a slightly different
mindset. Everything looks sharp, better than last week."