Autumn internationals: Paul O'Connell says Ireland lacked intensity against Australia
Paul O'Connell says Ireland need to play with more intensity following their disappointing 32-15 loss to Australia.
Last Updated: 17/11/13 2:27pm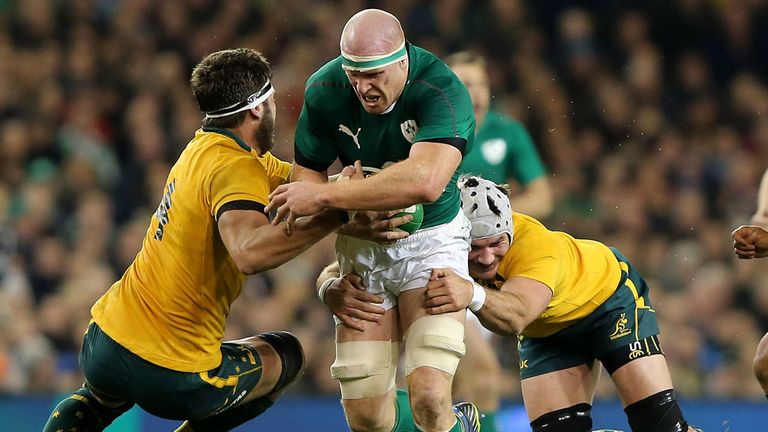 And O'Connell also conceded that the team are taking their time to adjust to the methods of new coach Joe Schmidt.
"Joe talks about the inches in rugby matches, and I think Australia won a lot of them," said O'Connell.
"They got a few scrum turnovers, and a few at the breakdown too.
"You could see how high their emotion was in comparison to ours when we got our turnovers, and that was disappointing from our point of view.
"I suppose for a few of us, we've a little bit to learn under Joe, there's a lot of technical stuff we need to get right.
"But you can't lose track of that intensity and that aggression that's required at Test rugby as well.
Rectifiable
"A lot of the stuff is quickly rectifiable. Defending mauls close to your line, you just can't concede tries there, and that's a really disappointing aspect for us.
"The two tries they scored in the first half, they went width to width and it was disappointing how tight we got there. So, I think some things are easily rectifiable."
Schmidt's great Leinster teams were renowned for their technical expertise and O'Connell thinks Ireland were found wanting in that area.
"The accuracy we talked about in the week, and since we've come into camp, it wasn't there," he said.
"We can put pressure on teams by just keeping the ball and staying in their half, and unfortunately we didn't do that, and that's an area we've worked on quite a bit.
"You read Leinster players talking about accuracy over the last few years, in every interview they do.
"The way we started the game wasn't accurate, and that was disappointing from our point of view. We need to be accurate, if we want to deliver what we intend."