Autumn internationals: Paul O'Connell says Ireland have best chance to beat New Zealand
Captain Paul O'Connell says Ireland have their best-ever chance to break their All Blacks jinx. jinx
Last Updated: 24/11/13 10:14am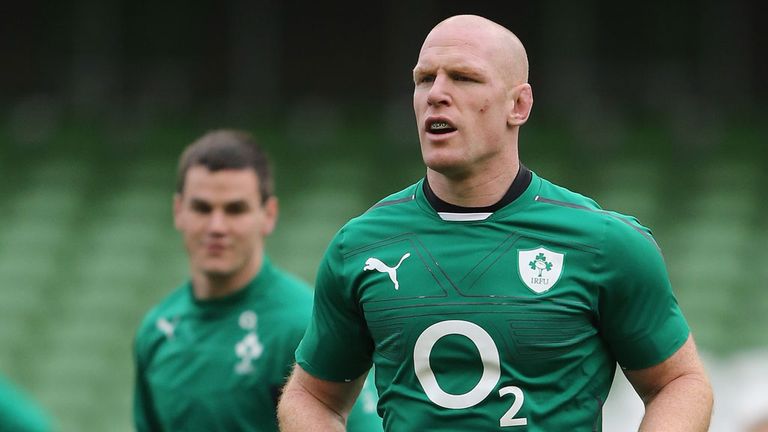 The 34-year-old is confident Ireland can break their duck against Steve Hansen's men, despite failing to beat the Kiwi's in a run that stretches to 27 games between the nations.
O'Connell said: "It's hard to know where it would rank if we did get a result.
"We spoke about the opportunity of creating history: it's something we addressed very early on in the week.
"I think if there's ever an Irish team that's capable of doing it, it's this one.
"I think we're an excellent side with a lot of talent that just isn't playing well at the moment. And that needs to stop somewhere.
"We need to produce that performance somewhere, and hopefully we're in a good position to do that this weekend," he added.
Perfection
New Zealand will become the first professional-era team to register the perfect year if they beat Ireland in Dublin this weekend, ending the season with 14 consecutive victories.
O'Connell points out that New Zealand's stunning 38-27 Rugby Championship victory in South Africa only serves to underline the Kiwis' dominance.
He said: "At the moment they look to be out on their own.
"Everyone was giving South Africa a chance of beating them in the last round of the Rugby Championship, and New Zealand won quite convincingly in that game.
"Even when they looked like they could be struggling they have this ability to dig our performances and produce big wins.
"At the moment the gap is big, they are a sensational side, they have very few weaknesses and that's the challenge for us.
"The gap is wide I think because we haven't played to our potential yet.
"And we'll be very much hoping to produce something close to that this weekend."