Six Nations: The RFU investigating circumstances around England ticket being sold by Viagogo
The Rugby Football Union is investigating the circumstances that led to an England match ticket being sold by Viagogo.
Last Updated: 27/02/14 9:02pm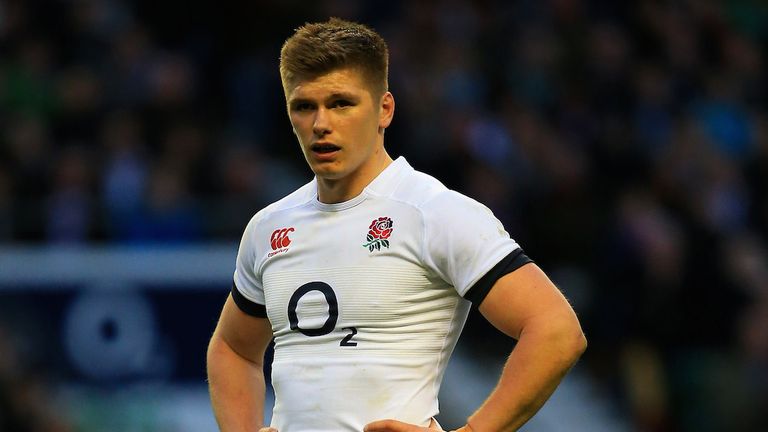 The £70 ticket for Saturday's 13-10 Six Nations victory over Ireland at Twickenham was bought from Viagogo by an Irish supporter for £440 the evening before the game.
While it is understood that Farrell did not act erroneously and has not profited from the sale, the RFU is seeking an explanation as to how the ticket came to appear on Viagogo.
The English game's governing body takes a dim view of tickets being sold by third parties and launched a crackdown on black market sales in 2009.
"We are satisfied that Owen Farrell did nothing untoward intentionally and had no knowledge of this sale," an RFU spokesman said.
"We are looking at how this ticket came to be available on a secondary ticketing site, something we take extremely seriously."
If the outcome of the investigation is that sanctions are necessary, Farrell could have his ticket allocation suspended or receive an official warning.
It is thought that Farrell gave the ticket to a friend in good faith before a series of events led to it appearing on Viagogo.
While Farrell had no intention of it being resold, the RFU may decide that ultimate responsibility for the ticket rests with the 22-year-old British and Irish Lion.
England flanker James Haskell had his allocation suspended for three matches following a similar incident five years ago.
As a result of the same clampdown on the resale of matchday tickets at Twickenham, the RFU also punished clubs and individuals.
In 2012 the RFU secured a landmark judgment in its long-standing dispute with Viagogo, one of the biggest secondary ticket brokers, following an 18-month legal battle.
It defeated Viagogo in the supreme court on the issue of ownership of ticketing rights, policy and pricing.