Six Nations: Ireland head coach Joe Schmidt wary of France backlash in Paris
Ireland head coach Joe Schmidt has warned his players to expect "an angry French team" on Saturday.
Last Updated: 14/03/14 10:31am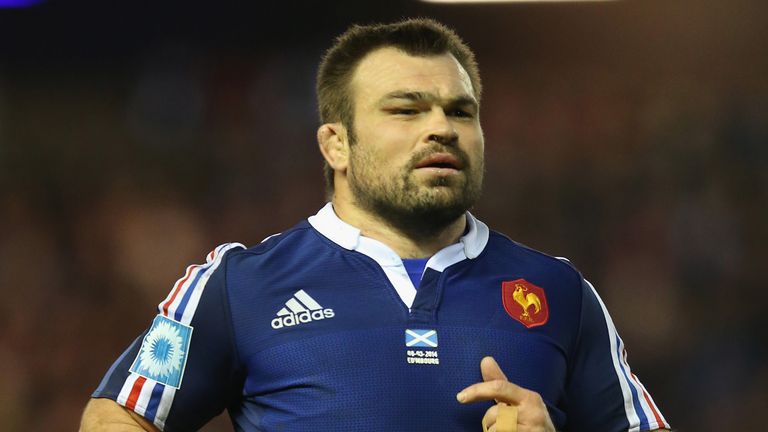 Philippe Saint-Andre and his team have come under heavy fire from French media after stumbling to victory over Scotland last weekend.
Jean-Marc Doussain's late penalty snatched an unconvincing 19-17 win at Murrayfield, leaving France third in the Six Nations standings on points difference behind England and leaders Ireland.
Prop Nicolas Mas stormed out of Tuesday's press conference amid fierce criticism of France's scrum and tight play.
Ireland are chasing their third win in Paris in 42 years, and Schmidt is aware that Saint-Andre will have his players fired up for the occasion.
"I know there's a little bit of unrest there, but we're a bit insulated from that," said the New Zealander.
"We're conscious of what's been happening though, that the French press have been pretty tough on the French team, and that probably doesn't help our cause to be honest.
"There's nothing worse than an angry French team, particularly when external forces start to pressurise that group. It galvanises them and their unity grows stronger and they potentially come out and perform.
"We've seen the French team do that time and again, especially in the 2011 World Cup.
Talent
"Their final performance perhaps deserved better, but three weeks before that they had lost to Tonga in the pool stage. That is the type of talent they have as well.
"There is no-one there who you can say well we can stop that threat without having to maybe put a guy either side just to make sure we stop them.
"I guess it's going to serve up a really intriguing, but whatever happens, extremely physical battle."
Loosehead prop Cian Healy added: "You never know with the French lads: they can come out fairly fired up for a game and that could be the fuel to the fire that he needs.
"I wouldn't let my guard down at all. Mas is a tough opponent and I'm going to have to be on the mark myself and work well within the front-row unit too.
"I don't think we'll need to get fired up, we back ourselves completely in everything we've done.
"Emotion is a thing that's natural to an Irish team, and when we have that tied in with being well-drilled and accurate that's our way of breaking them down.
"We don't have to go in with mad, aggressive heads trying to beat people up. It's all about being accurate and being on the ball all the time.
"We back ourselves fully to front up in the forwards physically, we're ready for that. If it's going to come straight down the channel, let it be and we'll deal
with that and free up our boys out wide."