Six Nations: France centre Gael Fickou honoured to be facing Brian O'Driscoll
Gael Fickou says he is proud to be facing Brian O'Driscoll in the Ireland legend's final international appearance.
Last Updated: 14/03/14 4:46pm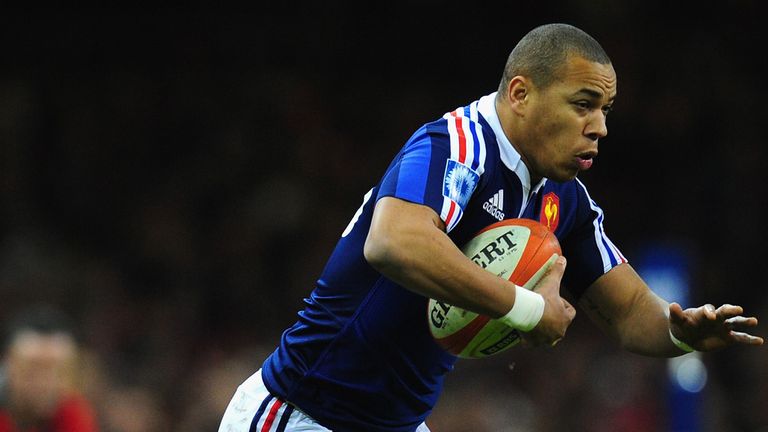 Teenage centre Fickou will make his first start in the Six Nations in Paris, on what promises to be an emotional occasion for Ireland fans as O'Driscoll takes his 141st and final bow on the international stage.
O'Driscoll announced himself to the world with a stunning hat-trick in 2000 to inspire Ireland to a 27-25 victory in Paris - their only success in 42 years in the French capital.
Fickou does not have any memories of that famous afternoon - he was just five years old at the time.
Fickou said: "I am very proud to be able to play against Brian O'Driscoll for his last game. I have never faced him before, he will bring everything he has, and I'll try to match up."
"We'll see if the age difference works in my favour or his. He is such a symbol, he is a leader on the field.
Skills
"He has skills, he is a great defender, he has it all and can do anything! I don't think I should copy anyone in my learning process, but someone like O'Driscoll is undoubtedly a source of inspiration.
"I can only hope I'll be at his level in fourteen years."
While all eyes will be on the 35-year-old O'Driscoll as he draws the curtain on his great career, Fickou knows Saturday marks an important milestone in his.
Fickou has been talked about as the next big thing in French rugby for some time - much as O'Driscoll was in his youth.
"It is an important moment for me in my young career," he said. "It is yet another step in my progression, I am very happy but this is not an end, and there is a lot to be done.
"Starting is a good thing, performing is another. Playing in the Six Nations is a dream come true, but I need to keep working to have more and more game-time, to start more often."