Lydiate focused on future
Dan Lydiate admits he is relishing a chance to start putting the pain of Wales' World Cup exit behind him.
Last Updated: 01/12/11 3:42pm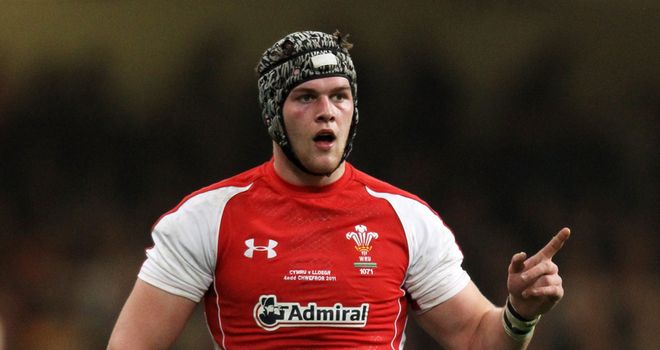 Dan Lydiate admits he is relishing a chance to start putting the pain of Wales' agonising World Cup exit behind him.
Wales proved the lone British and Irish success story in New Zealand, achieving their best World Cup performance for 24 years before bowing out to semi-final conquerors France.
But there was also an overriding feeling of what might have been, given that Wales went within two points of beating Les Bleus despite having captain Sam Warburton sent off midway through the first-half.
Saturday's World Cup bronze medal re-match against Australia in Cardiff offers Wales a chance to avenge a 21-18 defeat at Eden Park 41 days ago.
And although its scheduling has been criticised in some quarters, Lydiate is thirsting for another Test match opportunity.
"It's good we get another chance to play Australia after the disappointment of that last game," Newport Gwent Dragons flanker Lydiate said.
"We had a really good chance to do something special at the World Cup, and it didn't happen. We have only got ourselves to blame for that.
Disappointing
"It is disappointing when you think what could have been, but you can't dwell on what has happened.
"You have got to push on, and this is a perfect opportunity for us on the weekend to build on what good did come from the World Cup.
"There are a lot of young guys in the squad, and that tournament gave them a lot of exposure at the highest level you can play at and on the biggest stage.
"Every game we go into now we go out there without any fear. We are not happy just to go out and compete, we are going out to get a result every game.
"For me personally this weekend, it's the coal-face, head down, backside up and get on with it.
"We want to put on a good show, especially with it being our first hit-up after the World Cup.
"We can't just say we were good in the last World Cup, we have got to keep pushing.
"The training we did before the World Cup has set the bar for us. We are going to have to keep pushing past that level if we want to keep improving, because there are going to be other teams in the world doing the same."