Felipe Contepomi: Jamie Roberts is rugby's Everest
Felipe Contepomi is ready to face the man he has dubbed "rugby's Everest" when he lines up opposite Jamie Roberts.
Last Updated: 07/11/12 4:15pm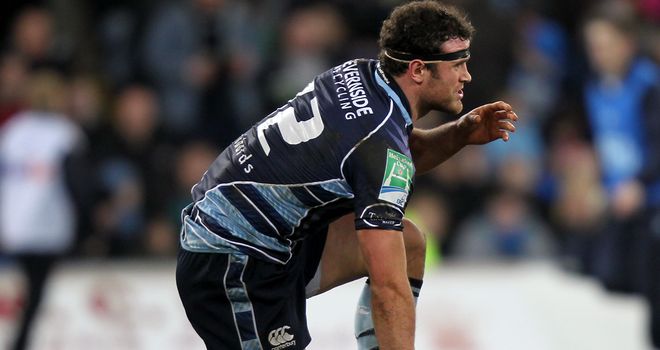 Veteran Argentina centre Contepomi, 35, returns to the Pumas line-up for the match with Wales at the Millennium Stadium.
It will be the Stade Francais back's 79th cap for his country and he will up against Cardiff Blues titan Roberts.
Contepomi will be giving away four inches in height and around 30 pounds to the Lions centre and is expecting a testing afternoon.
He said: "It's a huge challenge. It's like climbing Mount Everest. Jamie is one of the best centres in Europe and one of, if not the best in the world.
"As a player you want to play against the best and to have that challenge on Saturday and I'm looking forward to it.
"He's a great guy and it's delightful to watch him play but it's not so good when he's in front of you.
"Wales have a lot of important players and we see them as a unit. But Jamie has that extra x-factor. He has that experience now but we're trying to analyse them as a unit. We're trying to develop our game more than thinking about Wales and want to be more offensive."
Survivor
Contepomi is the only survivor from the Argentina side that stunned Wales 30-16 in Cardiff in 2001.
The former Leinster man contributed 25 points that day as the Pumas began their climb to claim a place at international rugby's top table.
"It's one of the great memories of this team but I am the only survivor. For many of the players from that game, and every time we meet up to catch up, we always remember that game," he said.
"It was one of our biggest wins away from home and gave us the confidence and mentality to look to win every game, no matter where.
"Wales is a rugby nation that we love, we've always been very in touch since the 1970s when we nearly beat them but lost in the last minute.
"It's one of the places you always want to play and I was so lucky to be part of the team that beat Wales at the Millennium Stadium."