Warren Gatland proud of Wales despite 25th consecutive defeat to All Blacks
Wales boss Warren Gatland was proud of his side's second half performance in their 33-10 defeat to New Zealand.
Last Updated: 24/11/12 9:26pm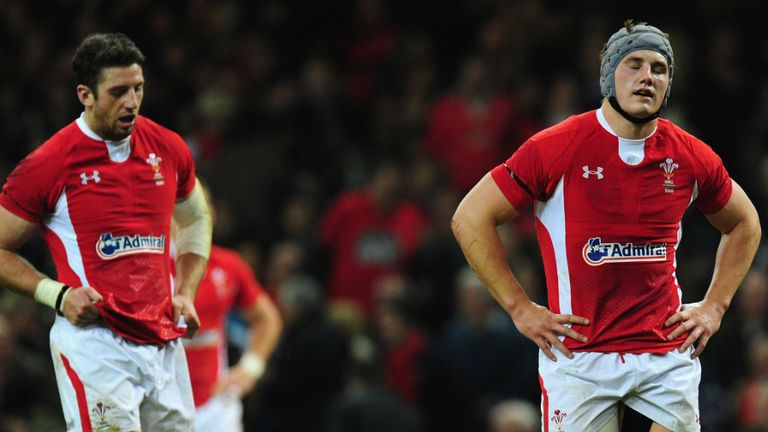 The Welsh were torn apart by the world champions in the first half, finding themselves 23-0 down at half-time.
They were much better in the second half, scoring two fine tries, but it was also a 25th consecutive loss to the All Blacks since 1953.
"We could have thrown in the towel against the world champions but we didn't do that," Gatland said.
"I thought we grew into the game and took the game to them in the second half. I'm proud of the way we stole territory and possession in the second half but unfortunately we weren't able to do it in the first and the game got away from us.
"We wanted to take the game to the All Blacks. You've got to take some risks against them."
There was controversy in the first minute when All Blacks hooker Andrew Hore took out lock Bradley Davies with a cynical swinging arm to the head, and the Welshman had to be helped off.
No action was taken against Hore at the time though the citing commissioner Mike Rafter might have something to say about it.
Gatland said: "It was disappointing to lose Bradley and I thought it was a little bit of off-the-ball stuff.
"It does not look the best in the world, it looks like he has been caught from behind, I don't know whether it is a swinging arm or not.
"You do not associate the All Blacks as being a side that resort to cheap shots and I hope that is not the case and that maybe it was an accident.
"Bradley has gone down in a heap, we had to admit him to hospital, he doesn't quite know where he is at but fingers crossed he recovers."