Luke Charteris: Let's spoil Australia captain Nathan Sharpe's retirement party
Luke Charteris says Wales are planning on spoiling Australia captain Nathan Sharpe's retirement party on Saturday.
Last Updated: 28/11/12 4:19pm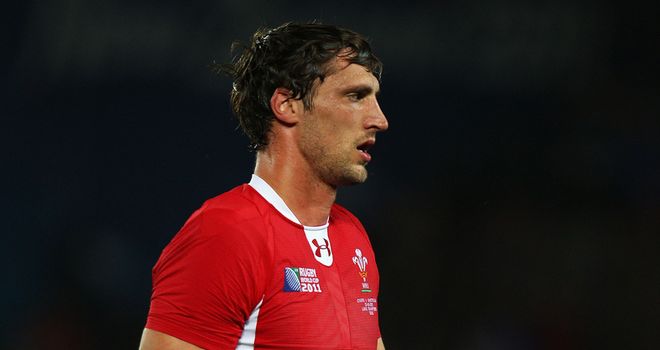 Sharpe will make his 116th and final Test appearance at the Millennium Stadium, having answered the injury-hit Wallabies' SOS and travelled on the autumn tour.
"Is it his last game this time?" joked Charteris. "He has retired a few times and keeps coming back!
"Seriously, I've been lucky enough to go up against him a few times, and he is a quality player.
"He really is one of the standout second-rows of the last 10 or 15 years, and if this is his last game then he has certainly earned his rest."
Wales have lost seven Tests on the bounce against Australia, with five of those coming in the past 13 months, and Charteris is desperate to end that losing streak.
"The games have been pretty close, yet it's 5-0 to Australia and that does not look good," said the second row.
"We know that we are capable of beating them, it is just making sure we nail the little moments that have cost us in the past.
"We know their individual players better than other teams, but it's not a case of knowing what to expect. We have to do our homework and see what new challenges they have brought into their game.
"It is the last game of a long season for them and their bodies will be tired, but at the back of their minds they know that they are 80 minutes away from being on the beach with their feet up."