Sam Warburton desperate to beat Australia in Cardiff on Saturday
Sam Warburton wants to end Wales' repeated failure to claim a major southern hemisphere scalp, starting with Australia.
Last Updated: 29/11/12 10:25pm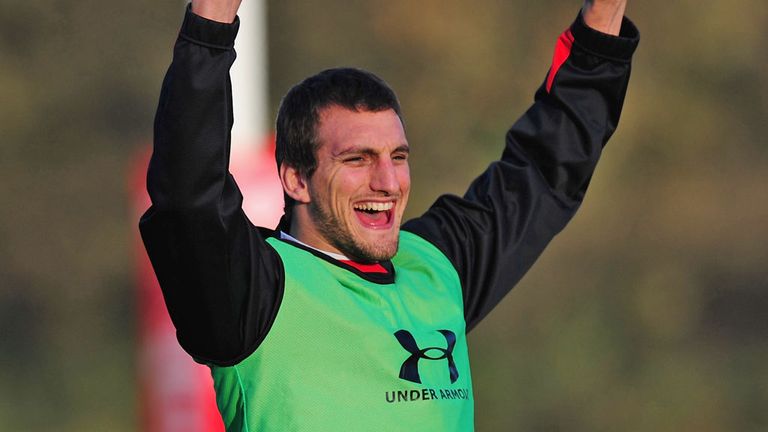 The nation have won just one of 20 meetings during Warren Gatland's reign against New Zealand, South Africa and Australia - a 21-18 success over the Wallabies in 2008.
Even Wales captain Warburton, who only made his Test debut in 2009, has experienced 10 losses at the hands of the All Blacks, Springboks and Wallabies, a record he is eager to rectify.
"It has got to the stage now where enough is enough," said Warburton.
"I said to the players before the New Zealand game that I've only been involved (with Wales) for three or four years and it is already getting on my nerves, this whole southern hemisphere scalp.
"I don't know how the likes of Ryan (Jones) and Mike (Phillips) - players who have been around the team 10 years or so - must feel. I definitely feel like that, and I'm sure the rest of the squad feel the same way."
Pride
The British and Irish Lions' tour of Australia now just six months away, however, Warburton is just taking it one game at a time and putting his body on the line every times he plays.
"I am not sure if I've been cautious about injuries with my body, but there is no point trying to do that," he continued.
"If I end up burning out early, then that's the way it is. I am just going to go hell for leather from the start. That is the way I played last year, and that is the way I will play this season.
"I don't think it was a form issue. I always thought it was something mentally.
"I did my medial ligament after about 10 minutes against England once, but I strapped it up and played on. In South Africa in 2010 I broke my jaw after a minute and played on, so unless I really have to go off, I never will. It is something I pride myself on, staying on the pitch and toughing it out."