Scott Johnson says Scotland can top their group at 2015 World Cup
Attack coach Scott Johnson says Scotland are capable of topping their group at the 2015 World Cup.
Last Updated: 03/12/12 11:10pm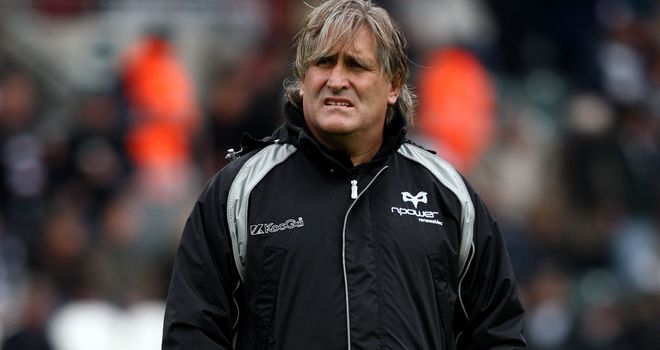 The Scots have been drawn against South Africa and Samoa and could also come up against Japan and Canada in a competitive Pool B.
South Africa are second favourites to win the tournament while 2015 could be the year ever-improving Samoa make their mark on world rugby.
Johnson, a contender to succeed Robinson, insists his side can beat the Boks if they play to their potential.
"We've shown form in the last few years that proves we can take the scalps of the big teams," he said.
"Trying to determine what theirs or our side will look like in three years' time is like determining how big, fat and ugly I'll be in three years' time, which isn't easy.
"The fact is if we get our parts completely right, we'll take on anyone on any given day. That's what we're aiming to do."
South Africa will be hot favourite to top the group, and the runners-up will face the winners of Pool A - which includes Australia, England and Wales - in the quarter-finals.
"I remember going for the draw for the 2003 World Cup and it was obvious the pools were very weak below the first and second teams," he said.
"But looking at the pools for 2015, the third, fourth and fifth teams won't be easy. Japan will be in our pool and in three years' time they will be very good.
"If you take your eye off the ball and look at just one fixture it's not fair on the tournament nor the game.
"We've got to do our part and do it well. If we do that we'll pull through."
South Africa captain Jean de Villiers said: "Being used to the conditions definitely gives Scotland an advantage.
"It's not too far from home for them so they'll have a lot of support. We've had Samoa in every World Cup we've played. That will be another tough one.
"World rugby is getting closer and closer together and the guys are getting more competitive so by the time we hit 2015 it will be a great show for world rugby."