WRU considers artificial pitch for Millennium Stadium
The Welsh Rugby Union is considering laying an artificial pitch at the Millennium Stadium.
Last Updated: 16/12/12 11:52am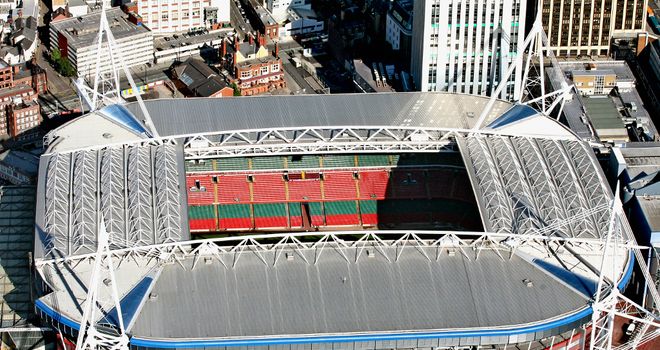 The stadium's pitch is notoriously difficult to maintain because sunlight is blocked by the steep stands and it has to be relaid several times a year.
The Cardiff stadium will host at least six games at the 2015 World Cup, and would be the only ground to use artificial grass in the tournament if they did press ahead with the proposal.
WRU chief executive Roger Lewis told the Sunday Times that an artificial pitch "is being given serious consideration. We are looking at the implications".
One sticking point may be that the surface would not be suitable for some of the events the stadium hosts, in particular music shows.
"They use some very serious trucks for their equipment. We'd need to be satisfied that the new surface can take it," Lewis added.
The surface has been approved by the International Rugby Board - Maidenhead became the first British club to use the 3G surface this season and Saracens will lay a 3G artificial surface at their new stadium in Barnet.