Serious injury forces Morgan Stoddart to retire at the age of 28
Wales and Scarlets full-back Morgan Stoddart has retired after failing to recover from a serious leg injury.
Last Updated: 07/01/13 11:22pm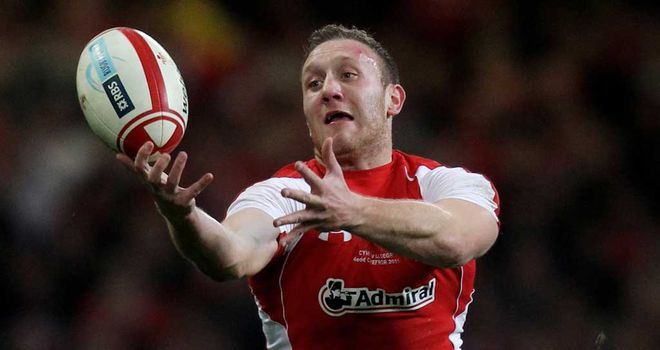 Stoddart suffered the injury in an international clash with England in the run-up to the 2011 World Cup, and although he returned for his club this season he revealed on Monday that he had always been playing in pain.
The 28-year-old appeared 85 times in a Scarlets shirt and scored 130 points and he played eight times for Wales, scoring five tries before succumbing to the double leg fracture he suffered in a tackle with England centre Delon Armitage.
Stoddart told the Scarlets' website: "It is with real sadness that I have to announce my retirement from rugby and it has been a difficult few months as I come to terms with the fact that I was not going to return to full fitness.
"I have been very fortunate to play for the Scarlets and Wales and have enjoyed every game in my professional career working alongside some brilliant fellow professionals.
"I worked as hard as possible in the year I was off to get back on the pitch and that can be a difficult period for any injured player mentally, as well as physically, but I was determined to get back to playing.
"But ever since I've been back on the field I've had significant pain in the leg throughout and that has not improved. Following a series of medical tests and consultations, detailed scans and strength tests, I've been advised that I cannot continue.
"I will miss all the spirit and passion of Scarlets rugby and the level of commitment and hard work the players put in for our region and its supporters of which I have been proud to have been a part."