Shaun Edwards predicts a battle between two "pumped up" teams when Wales take on France next Saturday
Shaun Edwards has predicted a battle between two "pumped up" teams when Wales take on France next Saturday.
Last Updated: 04/02/13 4:25pm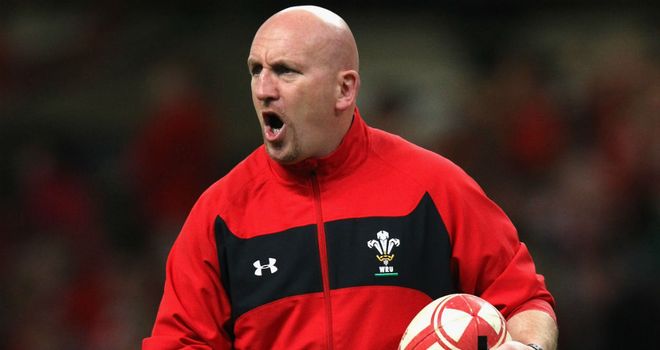 Reigning champions Wales suffered a 30-22 defeat to Ireland on Saturday, while Sunday's tie saw France lose to Italy at the Stadio Olimpico.
Despite an eighth successive defeat, assistant coach Edwards believes Wales should not be underestimated ahead of their Stade Francais clash.
"We need to get to France with our A game, to get back to our A game for the full 80 minutes," he said.
"If we do that, we've got a chance. They will be pretty pumped up for it on Saturday, but so will we."
Despite an admirable second-half display from being 30-3 adrift against Ireland, Wales were ultimately punished for an awful opening 30 minutes at the Millennium Stadium.
"It just proved that this game is all about field position," Edwards added. "In the second-half, we had all the field position and we scored three tries.
"There were a lot of tries scored in the Six Nations at the weekend. Everyone seems to be scoring tries and everyone seems to be conceding them.
"Clearly, it is good for the paying public, but not too good for us defensive coaches."
Wales' interim head coach Rob Howley is due to name his starting line-up for Paris on Thursday.
"When you select a side in rugby there are always pros and cons with every decision you make," Edwards added.
"If you go for a mobile team, you want to keep the ball in play for as long as possible and keep the gams as unstructured as you can.
"If you have a big heavy tight-five with a physical number six, you want more of s set piece-orientated team.
"When we select our side we will see what we want to go for, but anybody who has watched Wales over the last five years know they want the ball in play and a loose, entertaining game because that suits our game."