Wales centre Jonathan Davies on Saturday's trip to France
Wales centre Jonathan Davies is keen to bounce back in Saturday's Six Nations trip to France.
Last Updated: 09/02/13 4:27pm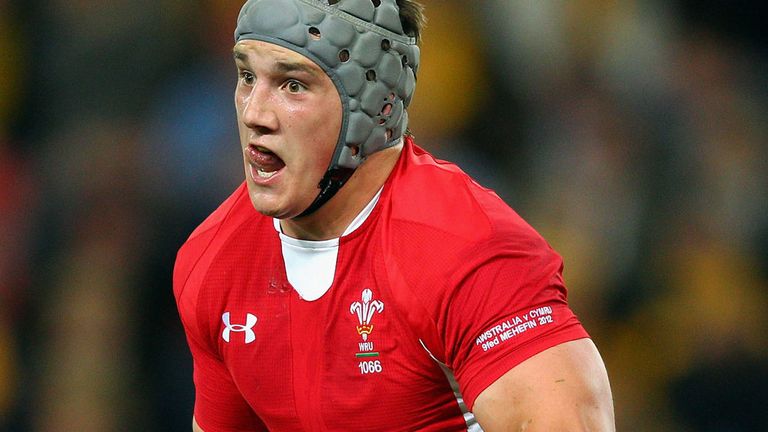 The Scarlets star endured a nightmare start to the campaign last weekend - throwing two first-half passes into touch as the reigning Grand Slam champions suffered a 30-22 home defeat to Ireland.
But Davies, 24, is confident he can prove the doubters wrong despite having been comfortably outshone by possible British & Irish Lions rival Brian O'Driscoll at the Millennium Stadium.
Of the Irishman, Davies joked: "I just wish he would go off the field.
"No, I don't mean that, he was extremely good. He got the better of me last Saturday, and I just needed to make sure that I went away and did everything I possibly could for this week.
"Those sort of things (poor passes) stand out for people - they are the sort of things they don't forget - so I am just concentrating on myself. I've gone away and tried to keep my confidence and just make sure I'm ready for this week.
"It was disappointing. It just puts pressure on you for the rest of the game, and you feel like you are chasing the game then and trying too hard sometimes.
"But I have worked hard on it and I will continue to work hard on it. It is a work in progress, and I am working very hard to get there."
On the individual errors, Davies added: "The first one I was hesitant, and the second one was just a terrible pass, a lack of execution.
"When you know you have had two big mistake you try and put it right, but you have just got to be confident in what the team are trying to do and and stick to the pattern.
"It is not about trying to go outside the box and do something stupid. I've had it all my career people saying I can't pass. but I am just concentrating on myself, making sure I work on that and get better.
"I am pretty hard on myself on the training field. It (passing) is a weakness, but I will carry on working on it. I am very grateful to get another start and I need to make sure I put a full performance in on Saturday."