Cardiff Blues chairman Peter Thomas says time is running out to save Welsh rugby
Peter Thomas has urged the WRU and four regions to find a solution to the problems affecting Welsh rugby
Last Updated: 08/04/13 6:28pm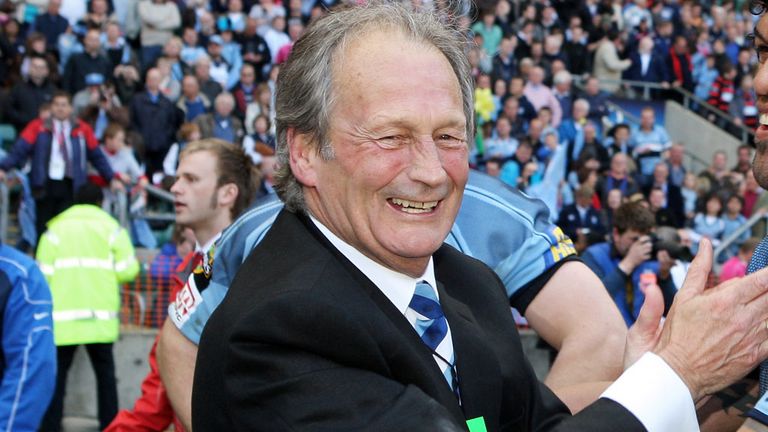 Peter Thomas believes the likes of Leigh Halfpenny and Sam Warburton could be tempted to ply their trade in France when their current contracts end in 2014.
The Professional Regional Rugby Game Board (PRGB) - which consists of four regions, four representatives from the WRU, plus an independent chairman - was formed late last year.
One of its briefs was to help find a compromise regarding central funding of Welsh rugby.
In what is becoming a political stand-off between the WRU and the regions, the former is keen to adopt central contracts in a bid to keep the best players in the country.
However, if the WRU went ahead with the plan, the regions have reportedly agreed between themselves not to pick any player who is centrally contracted.
And Thomas is concerned that if the two power bases in Welsh rugby fail to arrive at some agreement, it could spell disaster.
He told Wales Online: "We have a year now before Warburton, (Bradley) Davies and Halfpenny come out of contract.
"The PRGB must find a way to keep them here.
"Do we want Sam Warburton playing in France? No way. Do we want the Six Nations Player of the Tournament playing in France? No way.
"We have to find a way of keeping them in Wales. We cannot do it on our own but with the WRU, through the PRGB, we can. I'm confident of that.
"The only way to strengthen a squad is to spend a bit more on it and this is where the PRGB, with the WRU, have to find the resources.
"In terms of being sustainable I think we have got there on our own as regions. Now we need the resources to become competitive.
"But I am confident with some straight talking the PRGB can thrive.
"It is there to resolve all matters, whether it's to do with regional rugby, central contracts, player release, academies.
"With all the turmoil that's gone on in Welsh rugby, this is the only vehicle by which we can move forward."