Scotland battle to retain core team status on the HSBC Sevens World Series
Scotland will face a battle as they look to retain their place as one of the core teams on the HSBC Sevens World Series.
Last Updated: 06/05/13 6:50am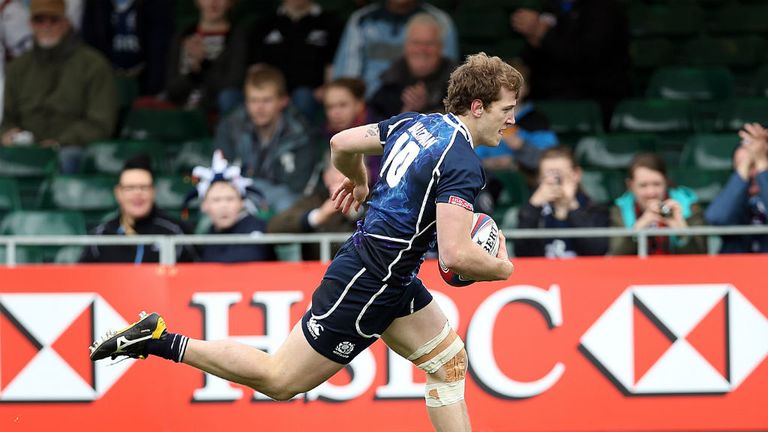 Having finished outside the top 12 in the standings after eight rounds of the series, Scotland will now take part in the secondary competition at the Marriott London Sevens.
Portugal, Spain, Tonga and RWC Sevens hosts Russia form Pool B in the series qualifier - with the top three sides over the course of the weekend gaining core team status.
England and Wales will take part in the main draw in this weekend's final leg of the 2012/13 campaign.
England, who finished third in the Glasgow Sevens, will take on Argentina, Fiji and Samoa, while Wales have been drawn against Series champions New Zealand, Canada and Kenya.
The final pool sees Glasgow winners South Africa, USA, Australia and France in action.