Super Rugby: Melbourne Rebels captain Gareth Delve to return to Wales
Gareth Delve is to leave the Melbourne Rebels this summer after three years with the Super Rugby side.
Last Updated: 22/05/13 11:38am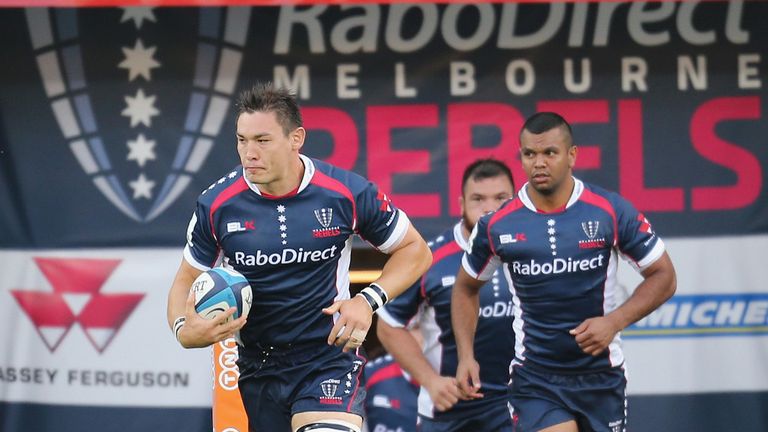 The Wales international's three-year contract with the Super 15 side expires in July and he has been linked with moves to Japan and Wales.
Delve joined the Rebels in 2010, captaining them from their inception as a Super Rugby team, and signed a one-year extension this season.
Rebels chief executive Rob Clarke said: "The Rebels were very grateful that the ARU (Australian Rugby Union) allowed special dispensation for Gareth to remain at the club beyond a two-year window, as part of the international marquee rulings.
"Gareth has been an inspirational leader since he arrived from the UK in 2010.
"We all know the impact Gareth has had on the rugby field, but what many people don't realise is the significant impact he has had within the Victorian rugby community, travelling throughout Victoria promoting rugby, visiting schools, clubs and local charities."
The Rebels have also announced that Ged Robinson, Richard Kingi and James King will be leaving the club.
The Rebels are due to face the British and Irish Lions in Melbourne on 25 June.