Wales captain Bradley Davies feels Japan tour will aid youngsters
Wales captain Bradley Davies feels the summer tour to Japan will be crucial in the squad's long-term development.
Last Updated: 16/06/13 2:14pm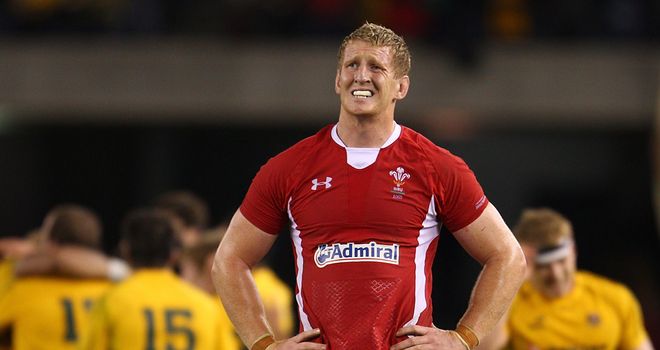 The tourists won the opening Test 22-18 in Osaka but were beaten 23-8 in Tokyo, Japan's first win over a side ranked in the world's top 10.
The Welsh party was reduced by the call-up of 15 players to the British and Irish Lions' squad and diluted further by seven backroom staff - including head coach Warren Gatland - travelling to Australia.
As a result, Wales visited the Far East with 10 uncapped players, while a further 10 members of the group had made fewer than five international appearances. But the experience, Davies feels, was a positive one.
"We have just got to take it on the chin and we will learn from this," said Davies. "The biggest positive from the tour is that we brought 27 boys away who were very inexperienced and now they have got the experience of Test rugby.
Chance
"Hopefully when they are given their chance again in the future, they will know what it's about, what to expect and perform better."
The inexperienced Wales squad had to deal with high temperatures in both matches, combined with an expansive Japanese playing style that Davies feels will lead to further wins for the team ranked 15th in the world.
Davies said: "I am every impressed with Japan and they are going to have more big victories soon. They play an entertaining style of rugby to watch, though not so much to play against.
"I didn't think it was possible after the first game [in Osaka] but it felt even hotter in Tokyo. It was tough to play in, but that's not an excuse because we had two weeks to adapt.
"When we had the ball we created a lot of problems for Japan, but at the end of the day they took their chances and we didn't. We lost because we didn't take our opportunities, not because of the weather."