Bayonne chairman accuses Mike Phillips of 'treason'
Bayonne chairman Alain Afflelou has described Mike Phillips' behaviour as "treason".
Last Updated: 28/10/13 7:59pm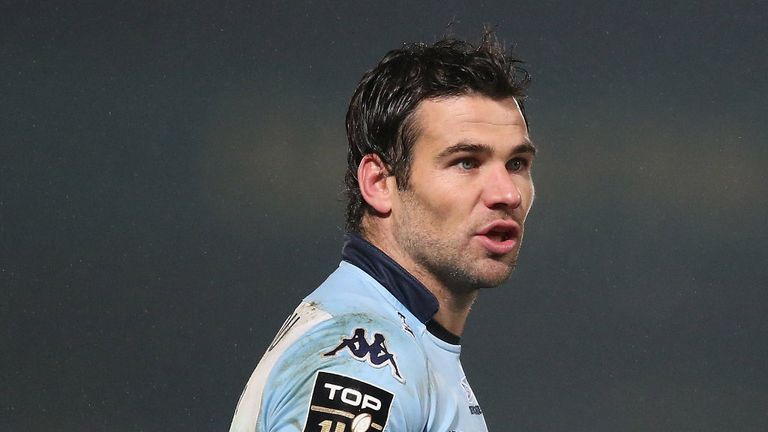 The Wales and British & Irish Lions scrum-half has reportedly been dismissed by the Top 14 strugglers - confirmation is expected on Monday - for turning up to a video analysis session drunk.
Phillips was accused of being intoxicated when the squad met on October 11, the morning after Grenoble had been defeated 37-6 in the Amlin Challenge Cup.
Team-mates Dwayne Haare and Stephen Brett also faced the Top 14 side's board last Tuesday to answer for their involvement in the same incident but neither is expected to be sacked.
And Afflelou said that if the club had not sacked Phillips, he would have resigned and he insists he has no intention of paying the player compensation if the No 9 mounts a legal challenge.
He told Sud Ouest: "It was him or me. I could not have stayed in a club with such disagreement."
Repeat offender
On the subject of compensation, he added: "The procedure will tell. We'll let the lawyers do their work but, at this moment, I do not think so. He is a repeat offender and has been laid off for misconduct.
"But I did not ask the question in these terms. From the moment he let us down, his friends, coaches and fans, it was not possible to keep him.
"However, I had great respect and affection for the boy, very respectful, and the player. I had already kept him on a year ago, against everyone's advice. This summer, I even invited him to my house to offer him a contract extension of two years.
"I trusted him. This is treason."
When asked if he felt Phillips expected the club to take such strong action, Afflelou said: "I hope he does not expect to receive an email of congratulations. With all the sporting problems at the moment, we did not need this type of behaviour. It could no longer be tolerated.
"What he did is inexcusable. And it's not the first time."
Phillips was fined and suspended for 10 days by relegation-threatened Bayonne for an off-field incident last year and was briefly banned from the Wales squad in 2011 following a confrontation with a doorman in Cardiff.