Warren Gatland has no concern over Mike Phillips for Wales
Warren Gatland does not believe Mike Phillips' situation with Bayonne will affect his form during Wales' autumn Tests.
Last Updated: 29/10/13 11:13am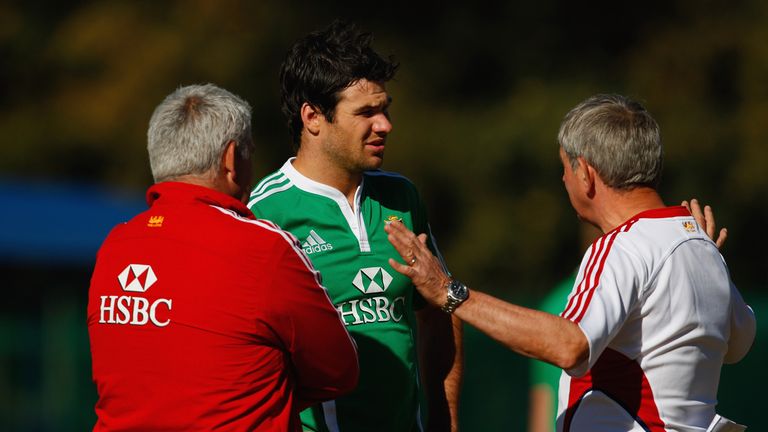 The 31-year-old, who started for the Lions in both of their Test wins in Australia this summer, has had his contract with the French club terminated after allegedly arrived drunk for a video analysis session on 11 October.
In a statement released on Monday, scrum-half Phillips said he was "extremely disappointed and frustrated" by the club's decision and revealed he intends to take legal action against them.
However, Gatland believes the player's professionalism will ensure he performs to his best in a Wales shirt.
"He's got a couple of issues that he needs to address and sort out, but he's not the only one in sport that has things that need to be addressed, and we will continue to support him as much as we can," Gatland told BBC Radio Wales.
"I think he is professional enough to come in and want to prove what a good player he is, what a competitor he is, how important he is to the Welsh team.
"It will be interesting to see how he'll perform in the next month, because knowing him as an individual and how competitive he is he will come out there and I am sure he will play exceptionally well.
"Let's not hide away from the fact there's been issues in the past, and he's aware of that, and I think he is working hard to try and address some of those things and I am confident that he will be great for us in this campaign."
Wales kick off their autumn campaign against South Africa on 9 November.