Shaun Edwards says 'good times ahead' for Wales despite defeat
Shaun Edwards insists there are "good times" ahead for Wales despite their latest defeat to a southern hemisphere giant.
Last Updated: 11/11/13 5:35pm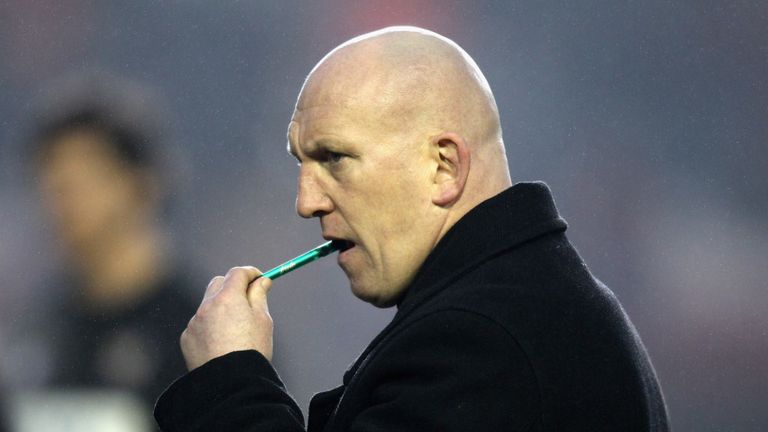 Wales have lost their 17 matches against New Zealand, South Africa and Australia, the latest a 24-15 loss against the Springboks in Cardiff on Saturday.
And under Warren Gatland they have only won one of their 22 matches against the big three.
Centre Jonathan Davies was an early casualty of the match and he could miss the Six Nations if his chest injury needs surgery. And without his fellow Lions Jamie Roberts and Alex Cuthbert, the Welsh backline was always up against it though they were only two points behind with 12 minutes left.
"Injuries to backs in the first half is a coach's nightmare," Wales defence specialist Edwards said.
"To have to reshuffle and still be within two points of South Africa on 68 minutes was a sterling effort from the lads. As I said to them after the match, good times will be ahead if we continue in that vein.
"It was a Test match of epic proportions. The intensity, aggression and technique at the breakdown was outstanding.
Debatable
"I am disappointed that we conceded three tries. The last one was debatable (television replays showed Springboks centre Jaque Fourie was offside in the build-up) and another big call went against us.
"But the record books will say three tries, and we could have scrambled better for the third one, even though Fourie was offside. That is something we will be working on.
"There is no doubt that the intensity was a step up for everybody, and I was proud of the way that the team hung in there with the injuries that we had.
"The southern hemisphere teams always have an advantage heading into the autumn because they have been together for three months.
"But I feel that the level of that game at the weekend was outstanding - the physicality, the tactics and the breakdown. Playing at that level can only stand us in good stead.
"There is no doubt it was a step up, and I felt that we matched them, particularly at the breakdown, where we got 10 contact turnovers."