Dan Biggar: England's 2003 World Cup winners the benchmark for Wales
Dan Biggar says England's 2003 World Cup heroes are the benchmark that Wales are aspiring to.
Last Updated: 29/11/13 3:12pm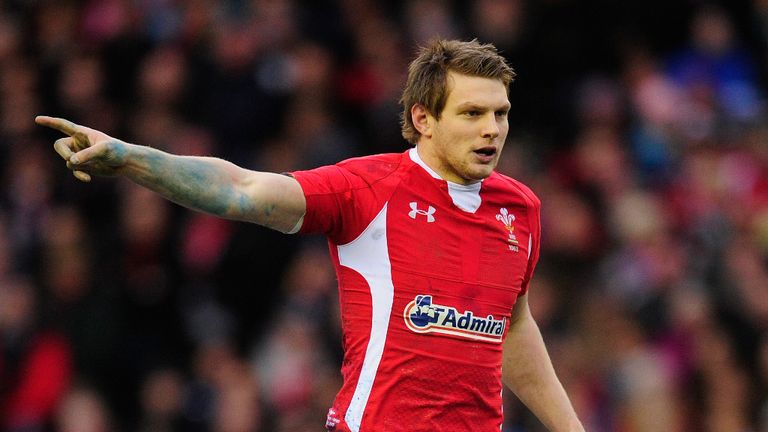 Wales take on Australia on Saturday on the back of 17 straight defeats to the three southern hempisphere giants.
Biggar, who starts at fly-half at the Millennium Stadium, says Sir Clive Woodward's world champions set the standard that all northern hemisphere teams must match if they are to challenge for the 2015 World Cup.
"The 2003 England team was such an exceptional team," Biggar said.
"They probably walked on to the field against New Zealand, Australia and South Africa and thought 'we are the best team here'. That is what we have got to get to.
"We are not quite there yet, but it is something the coaches are hugely pushing to make sure that teams come here and sort of think they are underdogs here. We have to build towards that.
"It is frustrating watching England beat these teams and then us not quite getting the results. International rugby is about results, and you are judged on whether you win or lose.
"Saturday is almost like a one-off game. It is a huge opportunity for us to put down a marker and say 'we are here for the next couple of years and we want to be taking southern hemisphere teams right down to the wire and beating them'.
"We are fed up of saying Wales played well against a southern hemisphere team but came out losing by two or three points, a last-minute try or a last-minute penalty.
"The coaches and players have said it is not good enough to lose on Saturday. The autumn campaign (for Wales) will be judged on his game. It will be a success or a pretty mediocre autumn.
"We have proved ourselves in the northern hemisphere, in the Six Nations, over the last couple of years, and it is about making that step up now and us having that bit of a swag when teams come to the Millennium Stadium in the autumn."
Biggar takes over from Rhys Priestland at No 10 for the Wallabies clash and he said: "It is a big vote of confidence in myself to just get the nod and go out and try to perform on Saturday.
"I have tried to focus this year on doing more of the smaller things well and the basics well, and then maybe one or two other things fall into place.
"Rhys' form has been excellent as well, and I was lucky enough to get the call, but I am looking forward to grasping it with both hands on Saturday.
"We are both fit now and vying for the place. Myself and Rhys get on very well off the field, I've got a lot of time for him. It's good we are pushing each other, which can only benefit both our games.
"It's great having someone who you respect and who is as good as Rhys alongside you, because you know that if you maybe don't quite perform then you have got someone who can come in and replace you.
"I think that has maybe sharpened me up a little bit this season, knowing that Rhys is back fit.
"Maybe if Rhys wasn't fit, I might have taken it a little bit easier and things, but knowing Rhys was coming back fit it was important I keep my form, keep sharp and keep improving."