Six Nations: Warren Gatland hopeful of victory in massive France game
Wales coach Warren Gatland is hopeful of a return to form in a 'massive game' against France next weekend.
Last Updated: 12/02/14 7:15am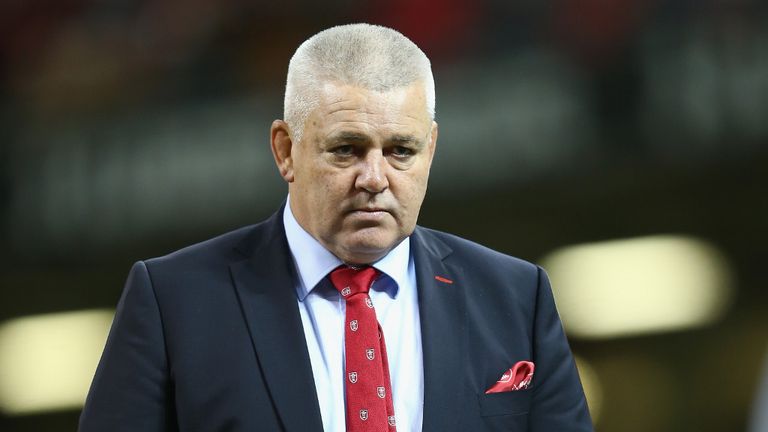 Gatland's side goes into that game stung by one of their worst results in recent tournaments, having been soundly thrashed 26-3 by Ireland in Dublin last weekend.
That result leaves them needing to beat France to have any chance of retaining their title and Gatland is well aware of the signficance of their next outing.
"I think we can go into that French game with a certain amount of confidence that we are good enough to win at home," Wales head coach Gatland said.
"When they (France) get a few points up, they play with a bit of confidence.
"They took a couple of turnover opportunities against Italy (last Sunday), but the Italians were in the game for long periods, particularly in the first half.
"It was a good win for them and a good confidence boost, with them winning their first two games. For us, the next game at home is a massive game for us.
Critics
"When you lose games, the critics out there come and say they think they know the way we are playing.
"But the two games we have played, we have played differently in both games. We haven't gone with the same game-plan against Ireland as we did against Italy.
"People want to be critical and say it was the same and where is your Plan B? Well, we didn't even execute Plan A (against Ireland).
"If you get those things wrong in terms of where we were dominated, Plan A, B or Z wouldn't have made any difference to the result. We just weren't good enough on the day.
"It doesn't matter what type of game you play when you concede the number of points we did at driven lineouts and you play that poorly. You do that, and you are going to lose the game. We didn't deserve to win the game."