Six Nations: Wales defeat in Dublin a painful experience for Robin McBryde
Robin McBryde admits Wales' defeat at the hands of Ireland 10 days ago was a painful watch for him as a forwards coach.
Last Updated: 18/02/14 2:52pm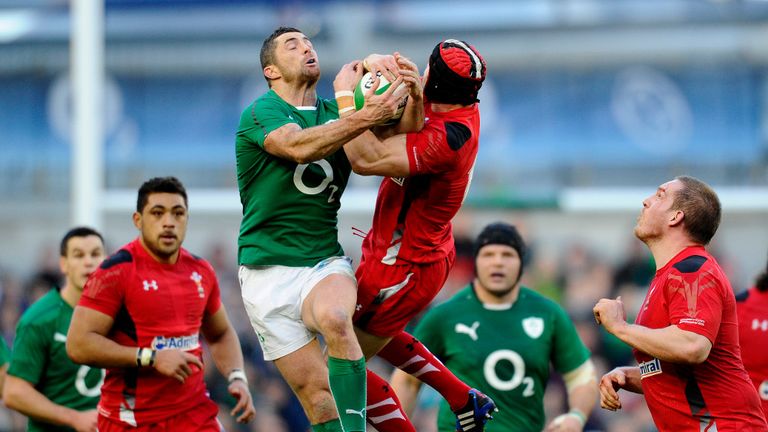 The 26-3 loss in Dublin means Wales go into their Millennium Stadium showdown with France on Friday night knowing that defeat will end their hopes of retaining the Six Nations trophy.
France, conquerors of England and Italy earlier this month, have won five of their seven previous Six Nations visits to Cardiff, and McBryde knows that Wales must expect another stern examination, particularly up-front.
It was in the forward battle that Ireland enjoyed overwhelming dominance, and, as Wales assistant coach McBryde's area of expertise, he felt it more than most.
"It was pretty painful, and I'm not looking to blame anyone other than myself, really," he said. "I thought those days and those types of performances were behind me.
"It has been well documented that you can play in certain games and you know you are not quite on the money. You don't need anyone else to tell you it has been a bad day at the office.
Hurting
"It will have been the first time for some of these players to experience that. Everybody is hurting, but the fortunate thing is we have an opportunity to put it right.
"England would have felt something similar after the final game in last year's Six Nations (Wales beat them 30-3), and they had to wait quite a bit of time before the next game, so we are fortunate we have the opportunity to put things right against France.
"Hopefully, we will learn our lessons and put the defeat down to one bad day at the office. Ireland were well drilled and well organised, and they certainly exposed us.
"Collectively, we have to do a lot better. That is where I am accountable. Collectively, we weren't there.
"There has been good honesty among the group - something that has made us a bit tighter, if anything, and a bit more determined to make sure we front up against the French on Friday."