Six Nations: Sam Warburton insists he does not 'hate' England
Wales captain Sam Warburton insists he does not "hate" the English.
Last Updated: 07/03/14 11:07am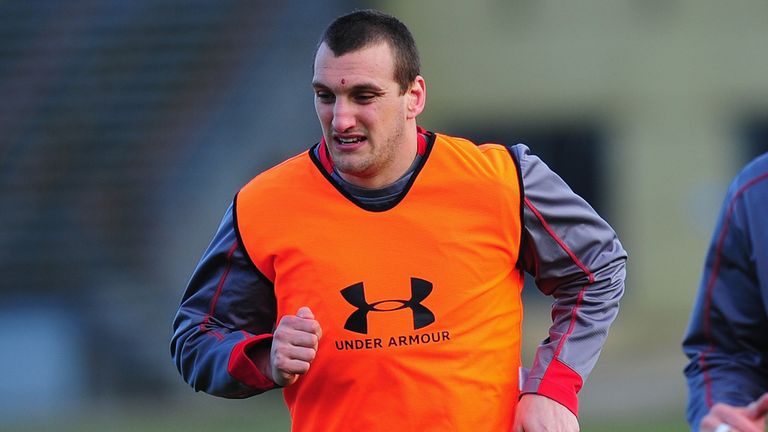 England face Wales at Twickenham on Sunday in a crucial Six Nations showdown.
Matches between the two teams are always passionate affairs, on and off the pitch, and England wing Jack Nowell said earlier this week that Wales "hate" England.
Both of Warburton's parents were born in England and the flanker says Nowell's comments went too far.
Warburton, the 2013 British and Irish Lions captain, said: "Both my parents were born in England, so I can't think that way at all. I think people make a bigger thing out of it.
"All the lads went on the Lions tour and got on well with the English boys. If someone asked me my nationality (on that tour), I would say British.
"The players love (playing England) because the atmosphere is so good. They are massive games, but hate is a strong word."
Apology
A Welsh MP has apologised to Warburton for misconstruing the Lions skipper's remarks.
Jonathan Edwards, Plaid Cymru MP for Carmarthen East and Dinefwr, took Warburton's comments to mean he was not proud of being Welsh.
He tweeted: "I really find it difficult to understand how someone who does not consider themselves to be Welsh can be captain of the national rugby side."
But he later told the Western Mail: "Sam was doing his best to defuse the unfortunate jibes coming from the England team that Welsh players were motivated by hatred when playing the old enemy. He was right to do so.
"Let's be clear, I am not attacking any individual over their identity. I would hope that the captain of Wales would feel Welsh.
"Of course, lots of people feel both Welsh and British."