Frederic Michalak praised France's defence after the 33-6 win over Australia
Frederic Michalak declared France's 33-6 win over Australia sweet revenge for their last heavy defeat to the Wallabies.
Last Updated: 11/11/12 12:10pm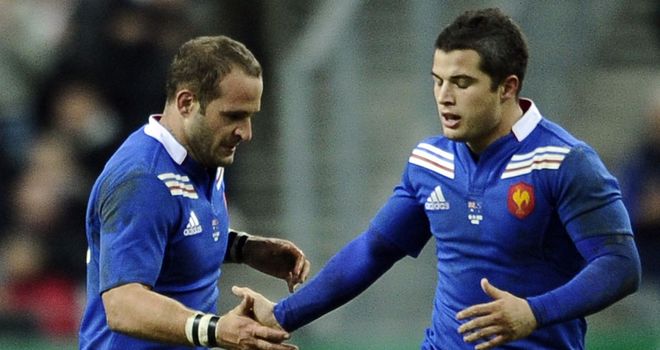 Australia ran out 59-16 winners the last time the two teams met in Paris.
And Michalak, who booted 15 points and set up a try for Wesley Fontana, said Saturday's win went a long way to erasing some painful memories.
"We had a revenge to take against Australia," he said. "Against such a team, we had to play at a high level.
"The defence was great, we didn't crack and didn't concede a try. It's great, the sign of good teams which have a solid defence and don't let anything through.
"It's a great win, but we will again have to go to work because Argentina are coming next week, and they won today (against Wales)."
Australia lock Nathan Sharpe said: "France played very well and thoroughly deserved to win."