Ryan Jnoes has urged Wales to 'be bold' when they face France in the Six Nations
Ryan Jones has urged Wales to "be bold" when he leads the reigning Six Nations champions into battle against France.
Last Updated: 09/02/13 4:28pm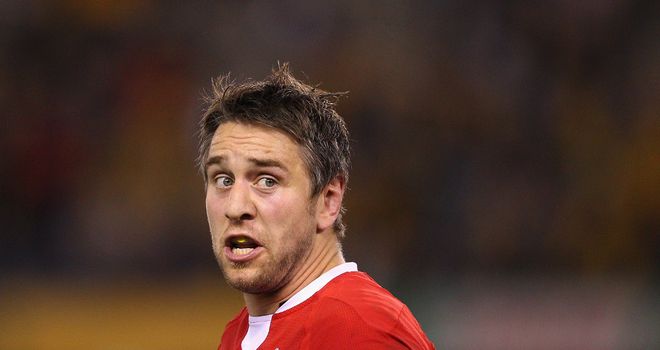 Jones will captain his country for a record 30th time, due to Sam Warburton being sidelined.
Flanker Jones is among three survivors from Wales' last away victory over Les Bleus eight years ago.
His international experience could be crucial to a team targeting an immediate recovery following last weekend's 30-22 home defeat against Ireland.
He said: "As you get older, you have that experience to draw upon. You train and prepare as if you are playing, and when called upon it is down to you to do a job.
"Paris is a wonderful place to go - it's a great rugby arena. There is nothing quite like playing France in Paris. It's loud, it's noisy.
"Something we have tried to instil in the guys this week is to look forward to it, be bold and let's have a real good crack.
"France are going to come out smarting, and it is going to be a pretty fierce opening, but you wouldn't expect anything else from France in Paris.
"It's about us maintaining belief, keeping our composure and a cool head and making sure we play the way we train.
"I've been in changing rooms like the one last week, and I've been in successful ones as well. One thing we've said this week is about picking your chin up and knuckling down."