Six Nations: Philippe Saint-Andre prepared to take some flak
Philippe Saint-Andre says that a busy domestic schedule is no excuse for France's poor start to the Six Nations.
Last Updated: 10/02/13 2:21pm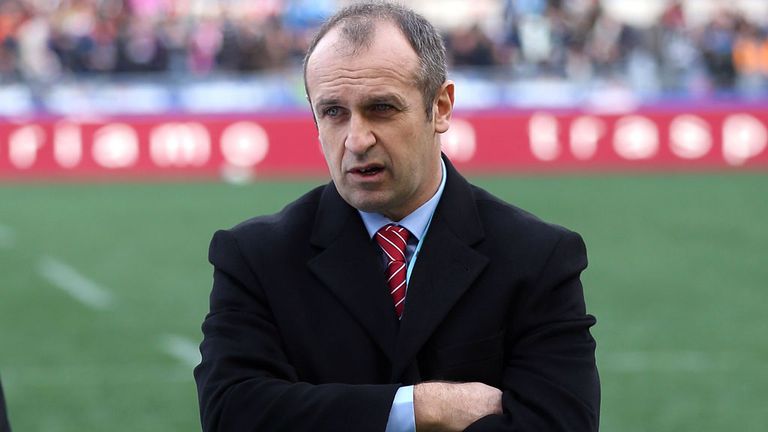 France were beaten 16-6 by Wales in Paris on Saturday after having suffered a shock 23-18 defeat in Italy on the opening weekend, meaning they have lost their first two fixtures in the competition for the first time 1982.
Many of Saint-Andre's players have been involved in busy calendar of Top 14 fixtures but the national coach is refusing to blame this for his side's lethargic performances.
"There should be no excuses," he said. "We are in a magical (Six Nations) competition. It is what you dream about being involved in as a player, and it is why I wanted to play rugby.
"The simple fact is that the Welsh were more reactive, more aggressive and they outnumbered us two to one when it came to tackling our player with the ball.
"They stopped us from liberating the ball, something we were very good at doing back in November (when France won all three Tests, including against Australia and Argentina).
"The calendar is due to be discussed in June by the league, the (French) federation and the players, and I hope everybody shoulders their responsibilities."
Saint-Andre must now lift his squad to face away games at England and then Ireland.
"We can't win the title, but we can win respect," he added. "It is a difficult time we are going through at the moment, but we have to work harder and lift ourselves. We will have to perform a smash and grab raid at Twickenham in a fortnight."