Philippe Saint-Andre was disappointed with the contribution of France's replacements at Twickenham
France coach Philippe Saint-Andre has demanded his players learn from their third successive Six Nations defeat.
Last Updated: 24/02/13 12:00pm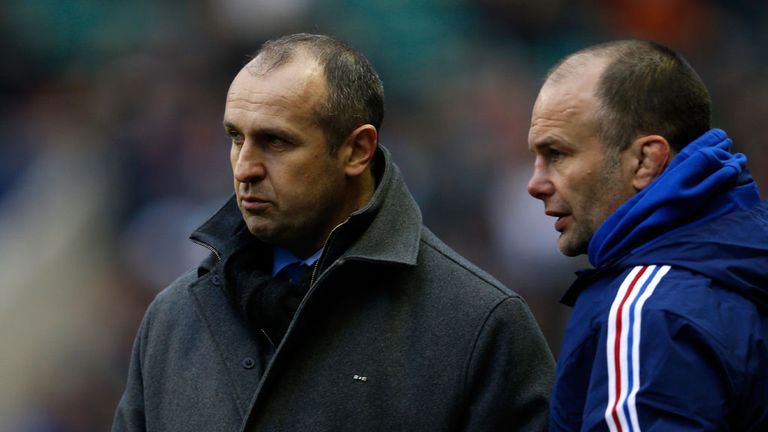 France held a 10-9 lead at the interval and could have been four points clear had Morgan Parra not sliced a penalty wide on the stroke of half-time.
But the game turned in England's favour after the restart and Manu Tuilagi's try and two late penalties from Toby Flood saw the hosts home.
Tuiliagi's touchdown came just two minutes after Saint-Andre's decision to replace Francois Trinh-Duc with Frederick Michalak and the France coach said he expected more impact from his replacements.
Saint-Andre said: "England were very pragmatic. They didn't do amazing things but they were very, very accurate.
Opportunity
"We had an opportunity at 10-9 to go four points in front and I think England were not as confident as they were the game before.
"But when we have the opportunity we need to finish it. We didn't do it and we need to learn about this, carry on and work.
"The young players need to learn. The taste of losing is terrible but they must keep this in their mouths and work to improve and be more professional in everything.
"We did enough for 60 minutes and not enough for the last 20 minutes. We expected a little bit more of our bench. We expected they would bring more.
"For a lot of guys this was the first time they played at Twickenham. I just hope they will learn a lot about this game and what's important for us is to build a squad for the next World Cup."