France coach Saint-Andre defends New Zealand tour
France coach Philippe Saint-Andre insists the only way his players will improve is by playing teams like New Zealand.
Last Updated: 23/06/13 2:34pm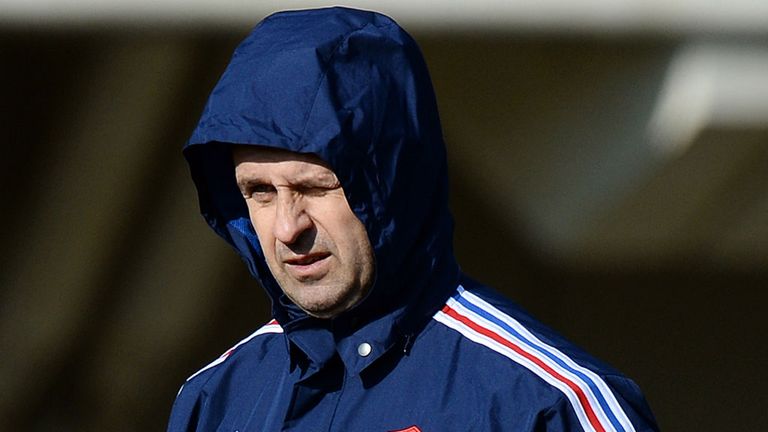 The All Blacks confirmed their superiority with a 24-9 win in New Plymouth on Saturday in which Daniel Carter kicked 14 points.
It was a vast improvement on the 30-0 rout the French suffered in Christchurch seven days earlier but means they have still won just once in eight games under new coach Saint-Andre, who was forced to defend the tour at its conclusion.
"If we had wanted to improve our statistics, it would have been better to have gone on a tour of Romania or Fiji," said Saint-Andre, who started his coaching career at Gloucester.
"It is by playing the best that one improves and makes progress.
"We also were able to look at a lot of players, we blooded seven new caps during the tour.
"In a very long season, I would like to salute the players on their work rate and their physical engagement they put into the three tests.
"The big disappointment is that we are not coming home with a win in any of them. For that I take the responsibility, the statistics are not good.
"We will listen to those that know what they are talking about, we will keep on working, we know where we are going and the players know deep down that they are not far away from achieving something."
Saint-Andre replaced Marc Lievremont in the role after the 2011 World Cup, in which France lost the final 8-7 to New Zealand and although he feels there is lots of untapped potential in the country's current crop, he feels he is being limited by the lack of preparation time.
"We have a huge amount of young talent. If we are given the time to work with this group," he said. "There is an enormous amount of potential."