Six Nations: France coach Philippe Saint-Andre demands improvement
France coach Philippe Saint-Andre says his side are determined to atone for a poor 2013 in the upcoming Six Nations.
Last Updated: 14/01/14 3:36pm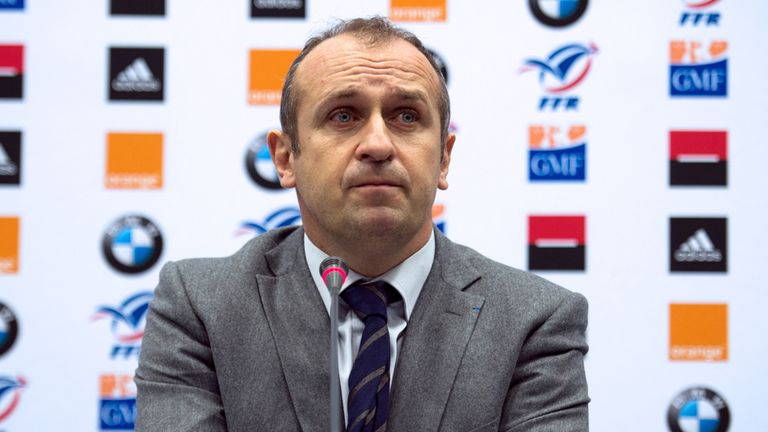 Les Bleus lost eight of their 11 internationals last year, with their only two victories coming against Scotland and Tonga.
Saint-Andre claims that last year was one of transition and that his side is gearing up for bigger and better things this time around.
"2013 was a more than difficult year from a results point of view," said Saint-Andre.
"We embarked on a new cycle, a new generation and the apprenticeship was painful. I hope this year will be the year of effectiveness."
France finished bottom of last year's Six Nations for the first time and it was their first wooden spoon since the last Five Nations championship in 1999.
But Saint-Andre points to the standard of opposition Les Bleus faced last year as a hint of a silver lining to the dark clouds of 2013.
Experience
Four of their defeats came against world champions New Zealand, while they also lost to South Africa.
"We've got greater aptitude, greater experience," said Saint-Andre. "We're lucky to have played four times against the world champions and against South Africa.
"We gleaned experience against the two best teams in the world. Now we have to show that on the field; it's good to battle the best, but it's better to beat them."
France open their Six Nations campaign against England at the Stade de France on February 1 and Saint-Andre is focused on ensuring they start the new year with a victory.
"We have two weeks to prepare," he said. "Compared to last year, the level of the international players' form is reassuring.
"There's quite a few players in our group of 30 who played very well in the European Cup last weekend.
"That augurs well for the Six Nations."