Toulon's Bernard Laporte suspended for 13 weeks for referee tirade
Toulon coach Bernard Laporte banned for 13 weeks for a vicious verbal tirade against a referee.
Last Updated: 12/02/14 5:25pm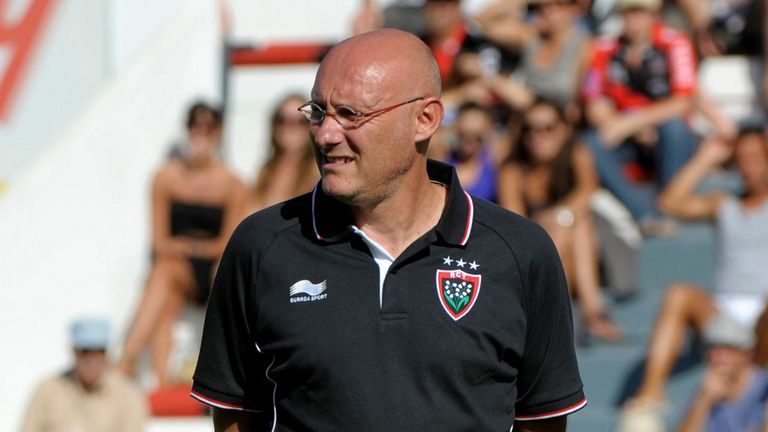 The suspension, which sees the former France manager sidelined until May 13, was meted out by the national rugby league's (LNR) disciplinary commission.
Laporte found himself in the LNR dock after seeing red at referee Laurent Cardona following Toulon's 22-21 loss to Grenoble in the Top 14 on January 4.
Laporte described Cardona as "hopeless" and "incompetent".
"He robs us every time. On the game's last move there was a strategic error, a referee error," Laporte, who also served as a sports minister in the French government, told RMC Sport radio in the wake of the match.
"It is not just this incident where he was hopeless. He was hopeless all the matches. He is always hopeless," he added.
Toulon have also been fined 10,000 euros over the outburst.
His suspension bars Laporte "from the pitch, the dressing room, and the access corridors to these zones during official matches," the LNR specified in a statement.
This is the second time Laporte has been hauled over the coals for verbally abusing an official.
In 2012 he was banned for 60 days for insulting referee Romain Poite.