Six Nations: Nicolas Mas storms out of press conference as tensions boil over
Prop Nicolas Mas stormed out of a press conference as tensions over the performances of the French team boiled over.
Last Updated: 11/03/14 6:37pm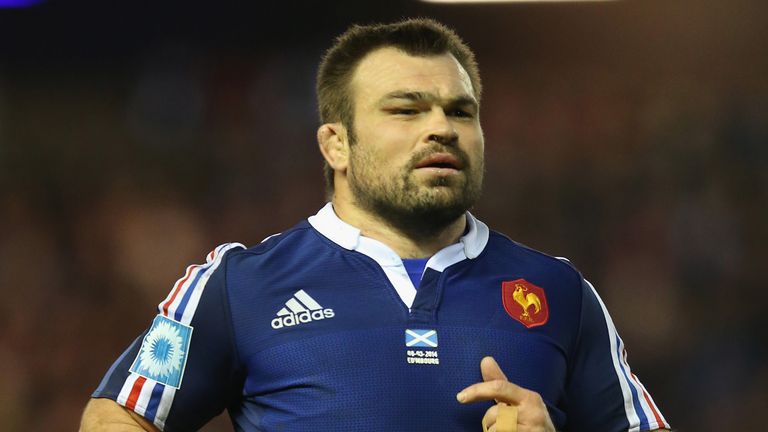 France go into Saturday's thrilling finale of this year's competition, when they face Ireland in Paris, with genuine hopes of winning the title.
But that fact masks some underwhelming performances from Phillipe Saint-Andre's men.
They scored a late try to edge out England in Paris, and a similarly late penalty to snatch victory over Scotland last weekend.
They beat Italy comfortably, but were totally outplayed by Wales in Cardiff, and the team has been severely criticised by the French press for struggling up front in particular.
Montpellier front-rower Mas snapped when the assembled media suggested France have been too slow to react to scrum law changes.
When asked why the French have not enjoyed the scrum dominance of the past, Mas said: "I don't know why, you tell me.
Shame
"I have been doing the same things for 10 or 15 years, you want me to change overnight? It is like a child who has lost its bearings, how far will it go? It's a real shame."
Pressed further, Mas finally snapped. "If we can win all our matches with penalties like that (against the Scots), we will take anything: the main thing is to win in the end," he said.
"Perhaps that does not please people, but we were sure of our approach, and it was embarrassing not to score (a try) from it."
As tensions rose, one journalist jokingly remarked that the French were not playing poorly on purpose.
"This is not funny," said Mas, who then stormed out.