Six Nations: France want to finish campaign in style against Ireland, says Pascal Pape
France care more about finishing their Six Nations campaign in style than silencing the critics at home.
Last Updated: 14/03/14 4:28pm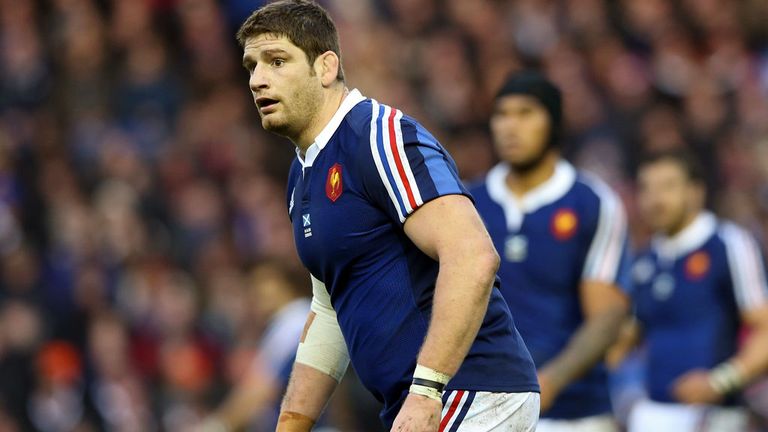 The Stade Francais lock's team as well as coach Philippe Saint-Andre's have been under heavy criticism at home due to their pragmatic approach.
France laboured to a 19-17 win over Scotland at Murrayfield last weekend, struggling at both scrum and line-out.
However, Les Bleus could still swipe the Six Nations crown in Saturday's title-decider against Ireland in Paris.
"We are far more focused on our performance than what is being said about us," said 33-year-old lock Pape.
"There have been good things in this tournament: do not question everything. We will be very motivated before 80,000 fans who, themselves, will support us.
"It is a great challenge: each player faces a very experienced opponent. We have confidence in ourselves; we know we can do it.
"We want to finish in style. We will try to refine our performance."
O'Driscoll memories
Brian O'Driscoll will make his 141st and final Test appearance in Paris, the scene of his superlative 2000 hat-trick, the last time Ireland won on French soil.
Head coach Saint-Andre shouldered the blame for France's perceived shortcomings in the tournament so far and said: "There is frustration over the last match. You have to want the ball and to advance.
"What happens on the outside is not important. If I have to be the scapegoat: no problem. But let the players do their work."
Teenage centre Gael Fickou makes his first Six Nations start as France seek their fourth win in this year's tournament.
Prop Nicolas Mas stormed out of Tuesday's press conference as the French squad's umbrage with negative reporting peaked.
Saint-Andre said the critics would do well to focus on France's record of three wins in four games in this season's competition.
Despite the clear attacking teething problems, Saint-Andre argued his squad has progressed under his tutelage this term.
"We still see this group improving, picking themselves up and still being in a position to win the Six Nations," he said.
"We're doing a lot better than last year at this point. Then we had three defeats and a draw, now we have three wins. Fickou is in form, he is fast, and we need to see his talent from the start."