Autumn Internationals: Australia unveil itinerary for northern hemisphere trip
Australia will face two of their World Cup opponents of 2015 during this year's autumn trip to the northern hemisphere.
Last Updated: 16/04/14 7:10am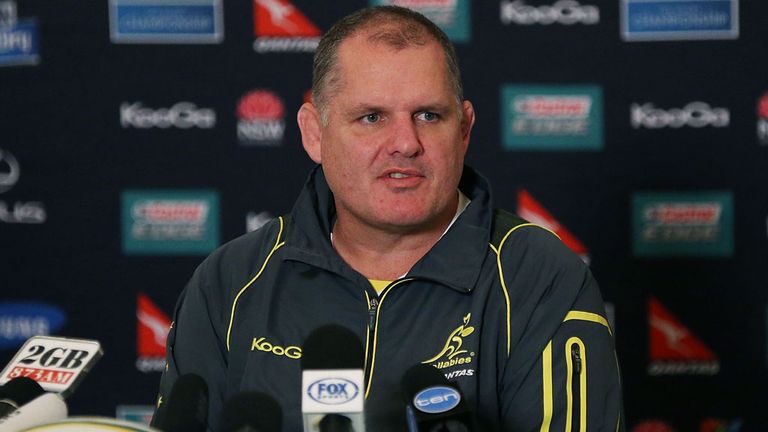 Ewen McKenzie's team will take on Wales and England in November, in what will be seen as dress rehearsals ahead of next year's matches in Pool A of the competition.
Both World Cup meetings will take place at Twickenham, while this year's fixture against Wales is at the Millennium Stadium.
The Wallabies also meet two other Six Nations' teams on this year's trip, with games against reigning champions Ireland and France.
And coach McKenzie says this autumn's schedule offers his team a great variety of styles to test their skills against.
McKenzie said: "With the rugby World Cup just a year away in England, we have scheduled five games against five teams that will bring a different style to each.
"We've got England and Wales in our pool for the rugby World Cup and big improvers in France and Ireland who just won the Six Nations. That will be a good challenge for us.
"We'll also get a chance to play two games at Twickenham, the venue where two of our pool games will take place as part of a tour that should help further our preparations ahead of the World Cup."
Tour itinerary:
Nov 1: v Barbarians (London)
Nov 8: v Wales (Cardiff)
Nov 15: v France (Paris)
Nov 22: v Ireland (Dublin)
Nov 29: v England (London)