Coach Phillippe Saint-Andre: France face big test in Australia
Philippe Saint-Andre does not underestimate the challenge facing France when they take on Australia this summer.
Last Updated: 06/05/14 4:04pm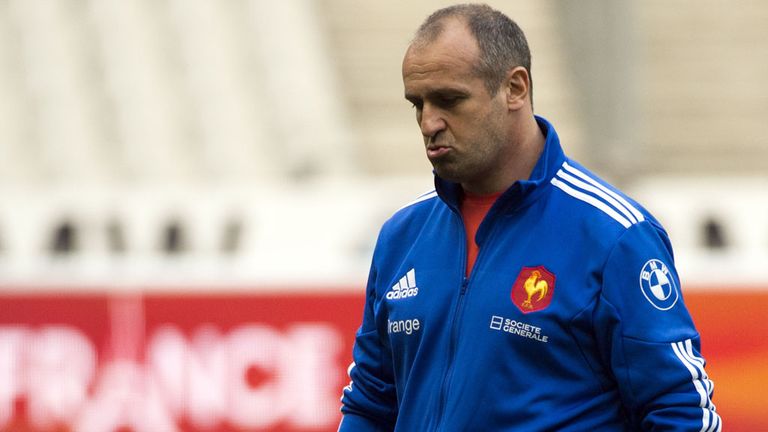 Saint-Andre intends to rest a number of his established stars for the trip but will run the rule over his fringe players with just 500 days to go before the start of the 2015 World Cup.
Despite finishing fourth in this year's Six Nations Championship, Saint-Andre still considers France to be one of the front runners for the tournament in England.
The series against Australia will be staged over three Saturdays in June and the Saint-Andre said: "It's the last tour before the World Cup so it will be important in that respect, for the team's spirit.
"We're going there with a lot of positivity, desire and hope and what better challenge exists? We're going to one of the most beautiful countries in the world to play three Test matches in a sport that is not only the profession of the players but also their passion.
"The Australians have made great progress. They've revamped their team since the 2011 World Cup.
Capabilities
"During the November internationals, they really showed off their capabilities. They won easily in Wales, Italy and Ireland. It will be a very high level but it's only by playing the best that you improve."
As for the likely make-up of his squad to face the Aussies next month, he said: "Some will be rested. I've had chats with some Top 14 coaches and some players really need a rest because they're a bit burnt out.
"They need to recuperate and above all must be able to have a real off-season before the upcoming World Cup year.
"But others have played 30-35 matches and have a massive desire to play for the France team."
The three matches are scheduled for Brisbane on June 7, Melbourne on June 14 and Sydney a week later.