Six Nations: Wales coach Shaun Edwards is 'not surprised' by Sergio Parisse's red card
Wales coach Shaun Edwards has criticised the attitude of Italy captain Sergio Parisse after his red card.
Last Updated: 18/02/13 10:28pm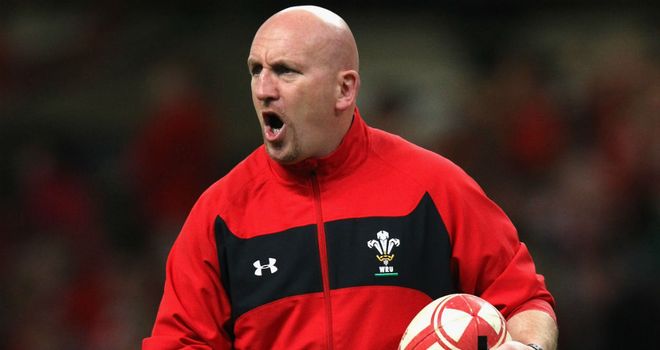 The Azzurri host the Grand Slam champions at the Stadio Olimpico with both sides having lost once and won once thus far - and Parisse is expected to sit out the game due to a suspension.
The towering No 8 was sent off for his club Stade Francais over the weekend for insulting a referee during a Top 14 clash with Bordeaux, and Edwards insists Parisse is a serial offender.
Edwards said: "It's not a surprise to me that he's been done for speaking to the referee. It's nothing he hasn't done before.
"Last Friday we were watching the tape back from our match against Italy last year and he came out with profanities in the referee's ear shot and saying what he was going to do to one of our players, so it is no shock whatsover that he has been done for back chatting.
Creative
"On that footage you can clearly hear what is said in the referee's microphone. He was saying what damage he was going to do to one of our players."
Although it is widely accepted that Parisse's ban will apply to the Six Nations and the Italians have called in Mauro Bergamasco, Edwards is still wary of the 29-year-old being excused and lining up against the Welsh.
He added: "He is obviously a player who is rated very highly throughout the world.
"Parisse is a very creative player from scrums with his inside balls that cause a problem for defences and he is a very strong scrummager - particularly in this own 22.
"He is good in the air and excellent at offloading, so I'm pretty sure his coach will be hoping he gets off his ban.
"I don't know who will play No 8 for Italy on Saturday but I'm sure they won't play with 14 if he is out, they will have somebody perfectly competent to replace him."