Six Nations: Jacques Brunel has concerns about Italy's defence ahead of Cardiff trip
Italy coach Jacques Brunel admits his team is "fragile" ahead of their Six Nations opener against champions Wales.
Last Updated: 27/01/14 6:52pm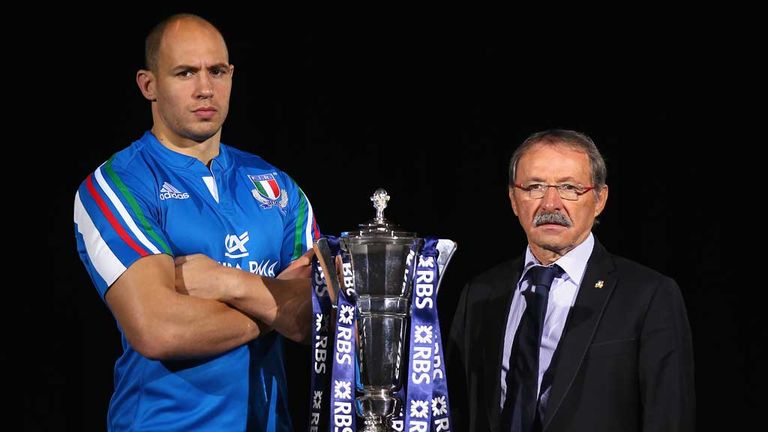 Italy beat France and Ireland last season and finished in fourth place, their best ever result since joining the competition in 2000.
This year, they start with two tough away matches, in Cardiff and Paris, two start with, and have only two matches at home.
Injuries have denied them a host of players in Cardiff, and new rules at the scrum have taken an area of potential strength.
Brunel says his attempts to make the Azzurri more attacking have seen only limited success.
"We've established this ambition but we remain fragile," said the Frenchman.
"Traditionally, Italian rugby likes the combat and contact. It was a little more based on defence. Since I arrived (after the 2011 World Cup) I've tried to balance it out, to put more emphasis on the ability to play and create.
"Sometimes we've managed that but then we've broken our balance.
"During the last Six Nations we had that balance between our creativity and our defence but then in the summer and autumn we lost our defence."
Structure
Brunel says the weakness of domestic rugby continues to hinder their development.
"We need top level players to create internal competition but we still don't have enough of that," he said.
"Italy has set up some academies, a whole pyramid structure building up to the top level, but for the moment those reserves haven't arrived."
"When you're a small team the difficulty is not to be so in spirit, and in the eyes of those of the opponents, referees and commentators. For the referee it's always the Italian or the Canadian who's going to infringe at a ruck, not a New Zealander.
"The players also need to have the ambition to bulldoze the All Blacks rather than put the brakes on themselves."
"It will be very difficult to do better (than last year), not least because of the calendar, with trips to Cardiff and Paris to start with, and two out of five matches at home.
"We don't have any numerical aims, we've gone back to the content of matches, the goal is to rediscover satisfaction, improve our level of play, especially in defence."