Prop Ethan Waller has signed a professional contract with Northampton
Northampton have rewarded Academy prop Ethan Waller with a first-team contract at the Aviva Premiership club.
Last Updated: 06/11/12 12:11pm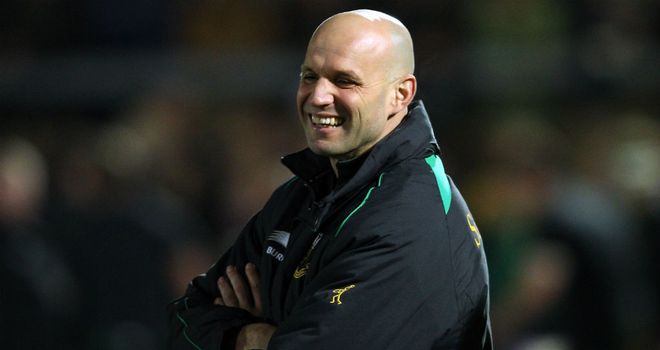 The 20-year-old, the younger brother of Saints prop Alex, is yet to make his senior debut for Saints but has impressed during spells on loan with Coventry and Moseley.
"Ethan is a player with plenty of talent and a desire to succeed at the highest level," director of rugby Jim Mallinder told the club's official website.
"He has applied himself well since he joined the Senior Academy and we are very happy that he has signed a first team contract this early in the season.
"We believe that he has a bright future ahead of him at Franklin's Gardens as part of the Saints squad."
Waller said: "I'm really pleased and very grateful for the opportunity. I've been trying to work hard this year and am glad that it's paid off. But now it's time to push on and try for first team honours.
"I've always had my brother in my sights, and I'm working hard to get better than him! But I'm always looking to improve and learn from every prop and incorporate that into my own game.
"I've been trying to develop my game over the past few years, playing for Coventry, Moseley and Old Northamptonians, and feel that this contract with the Saints will help me become a better player in the future.
"Seeing players like Ben Nutley, Mike Haywood and Jamie Elliott graduate from the Senior Academy into the first team shows me that it is possible for me to follow in their footsteps. I've always wanted to play here, and now I've got the chance to play for my hometown club."