Mark Sorenson leaving Northampton for current Championship side Bristol next season
Northampton lock Mark Sorenson has opted to join Championship side Bristol for the 2013-14 season.
Last Updated: 14/02/13 1:41pm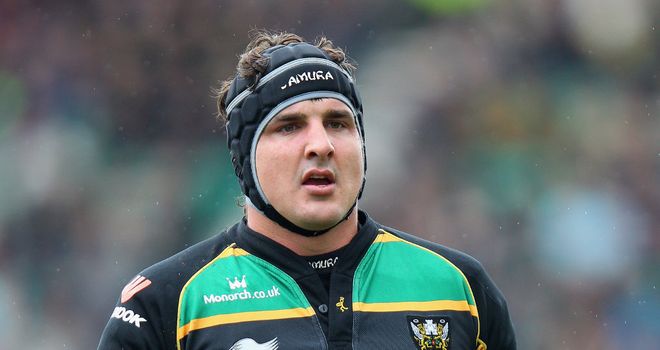 Sorenson has a wealth of Aviva Premiership experience, and has made 23 appearances for the Saints this season, but he is looking forward to what might be a very different challenge next season.
Bristol lie sixth in the Championship table at the moment but are only a couple of points outside the play-off places, and Sorenson feels they are a top-flight team in waiting.
"There were a number of things, on and off the field, that attracted me to Bristol," the 33 year-old told the club's official website.
"I can see what Bristol are trying to do - their vision is clear - that's to be an established Premiership side. The challenge on the field is to maintain the standards that are already set and try and lift them next season.
"Coming to meet Liam [Middleton] and understanding his ethics and the foundations he is laying here is very exciting. It's the right way to go about things.
"Bristol are still well in the race for promotion this season, but whatever the outcome and whatever challenges lie ahead, I'm very positive about the future.
"The RFU Championship is a tough competition, especially in my line of work in the forwards. It's combative, brutal and that's the challenge that I must meet the demands of week on week. I'm relishing that.
"Bristol is a vibrant city and I'm looking forward to coming to live here. My grandmother was born here and my brother lived here for eight years, so I already have a grounding and interest here."