Stuart Lancaster warns suspended hooker Dylan Hartley on England place
Dylan Hartley will have to earn Stuart Lancaster's trust before winning his place back in the England team.
Last Updated: 27/05/13 2:32pm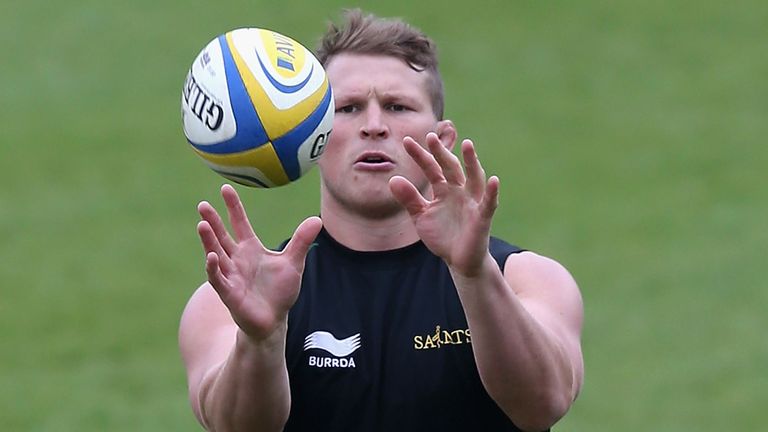 Hartley has been ruled out of the British and Irish Lions tour of Australia after being banned for eleven weeks for calling referee Wayne Barnes a "cheat" during the Aviva Premiership final on Saturday.
And Lancaster says the Northampton hooker will have to "earn the trust" again if he is to retain his place in his EPS squad picked later this summer.
Lancaster, speaking after his side had beaten the Barbarians, said: "All players are treated the same. Selection is based on form, fitness and to an extent trust that they can operate on the international stage.
"Dylan will be in that situation when I sit down to pick the next EPS squad in. That is a decision I will have to make.
"You have to respect the referee's decisions because if you don't and you transgress there is a price to pay. I'm sure Dylan is now suffering for it and is thinking deeply about things
"Players have got to be able to curb their feelings on the field and channel those emotions as well. It's a collective thing because if you do something gives away points to the opposition it damages the team's chances of winning.
"However, Dylan has been very good with us when he's with the England squad. He has had a positive involvement in terms of his input and leadership. It is a real shame what has developed."