Aviva Premiership: Jim Mallinder singled out Dylan Hartley after the win over Exeter
Northampton director of rugby Jim Mallinder singled out Dylan Hartley for praise after the 38-11 win over Exeter.
Last Updated: 07/09/13 7:36pm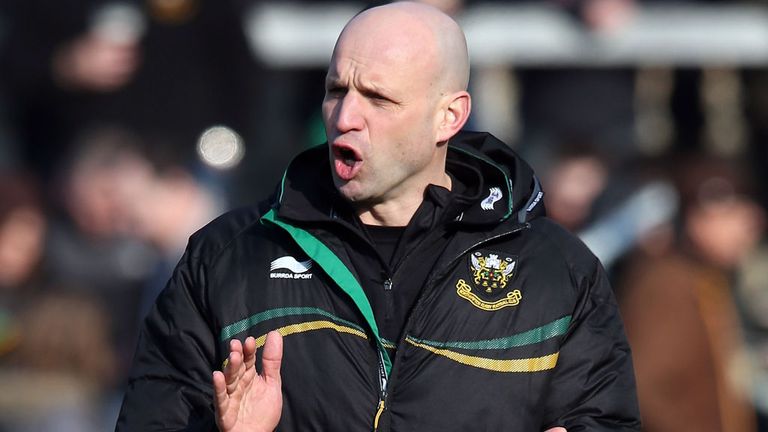 Hartley did not play any pre-season games after receiving a lengthy ban for his red card in last season's Premiership final.
The England hooker scored Northampton's first of five tries after just two minutes and was given a rousing cheer when he was replaced just before the hour.
Mallinder said: "I thought he was magnificent today. Dylan put in a determined performance today. There has been a lot of talk about him after what happened, but all he can do is play and show what he can do on the field.
"At half-time when we looked at the stats it showed he had covered the most metres in our team.
"He has worked very hard during the summer, he has had no pre-season games, so to come in and play like that shows what sort of player he is. He is our leader because he plays and leads by example."
Exeter head coach Rob Baxter added: "In the first half it felt like we were going through the motions, and the reality is you have to do a lot more than that against a top side.
"You have to have flat out commitment and that wasn't there in the first half.
"What I have got to do is find out why we were off the pace at the start of the game and how to get us firing again."