Heineken Cup Pool 1: French leave Mallinder frustrated
Northampton boss Jim Mallinder voiced his frustration at Saints 19-13 defeat at Castres.
Last Updated: 13/10/13 8:14am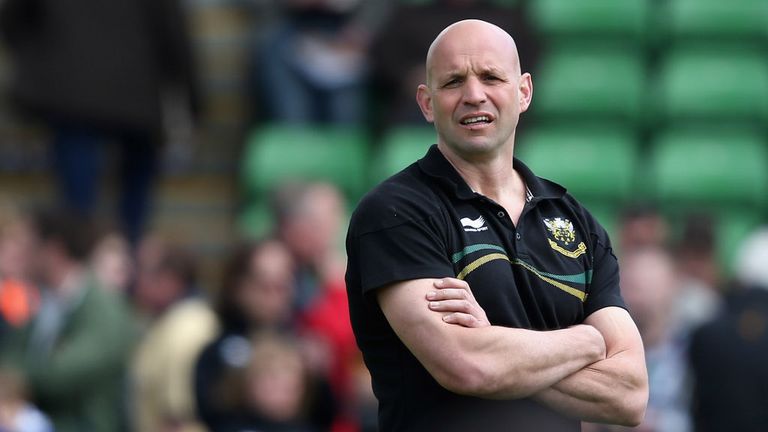 Dylan Hartley scored a try but Saints lacked the finishing touch to overcome the defending French champions in their opening Heineken Cup match.
Director of rugby Mallinder said: "It was always going to be a bit of a scrap out here. It's the way they play, they're a good side with a big chunky pack, bossed around well by Rory Kockott and that's what happened today.
"We came with the intention to play some rugby, which backfired against us a little bit in the first minutes with that interception.
"What Castres did very well is slow us down, we struggled to get any real quick ball in the contact, we struggled to get on the front foot. When you combine that with hard decisions from the referee, it gets frustrating.
"Our set piece was solid today, our scrum in particular did well against a massive pack. Our defense is looking good, and generally our game is in good shape.
"We came back into the game and had our chances. If we had taken those we could be the ones smiling right now. Instead we're frustrated that we couldn't get a win, but it is a point."
The defending Top 14 champions have had a troubled start to their domestic campaign but head coach David Darricarrere hopes this win can kick-start their season.
"The Heineken Cup was a perfect opportunity to get some confidence back and we're very satisfied with the result," he said.
"We got the win through spirit and determination we put into the game against a high quality side.
"The boys put their guts into that game. We would have loved for it to go down even better with more possession but even that says a lot about how much the boys worked to get the win."