Northampton stalwart Phil Dowson overcame eye injury
Northampton stalwart Phil Dowson had to overcome an eye injury to make his 200th Premiership appearance.
Last Updated: 04/03/14 7:09pm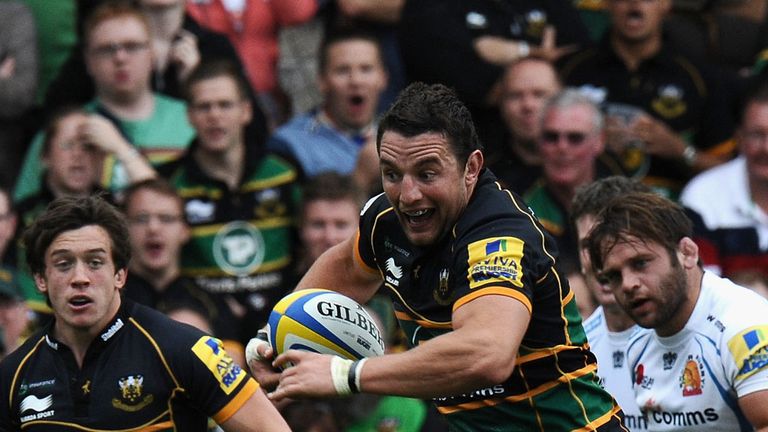 The 32-year-old sustained the problem at the bottom of a ruck during the 22-16 victory over former club Newcastle on February 23 and was unable to train for a week.
Having worn an eye patch and consulted an ophthalmologist, Dowson finally reached his milestone in captaining Saints to Saturday's 39-13 win over Gloucester.
He said: "You don't want to think about milestones too much, just hopefully go past them without issue.
"I had an eye problem against Newport a couple of weeks ago but that got sorted quite quickly, but then I got a scratch in the other eye in the Newcastle game.
"I then had two days in a patch, so I couldn't drive, so my mum had to drive me back from Newcastle.
"I saw the specialist on Tuesday, Wednesday and Friday, just to make sure it had all healed. They were happy with it on Friday and I was given the all-clear.
"It was just randomly a finger in there at the bottom of a ruck, there are always all sorts of arms and legs and things flying around in there so it was just an accident.
"You get all sorts of odd things you have to do to recover from injury, but the eye patch went down well in the team meeting. There was plenty of material for the lads to abuse me with."