LV= Cup: Dean Richards happy as Newcastle Falcons beat London Irish
Dean Richards felt he got rewarded for giving youth a chance his Newcastle side earned a 29-21 win over London Irish.
Last Updated: 10/11/13 7:13pm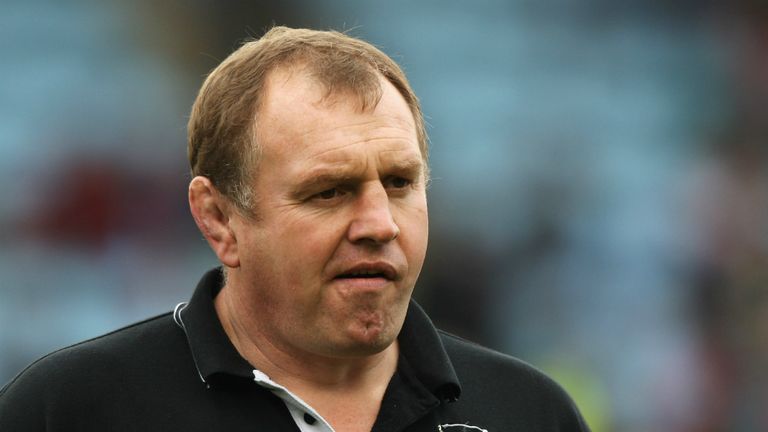 Rory Clegg kicked 19 points while tries from Warren Fury and Richard Mayhew in either half paved the way to a home success.
"We did some good things out there," Richards said. "I quite like what we turned out there today. There were couple of defensive errors, but we showed more ambition, which was nice, and we were able to give a few players a run which was good.
"Some of our younger guys needed a game and they acquitted themselves well. I was pleased with a lot of things.
"The cup gives us an opportunity to try things and look at other players and the players know they can try things without too much of a consequence as you have in the Premiership and it gives the younger players great experience.
"We brought on the likes of Tom Penny, who is a good player, a quality player and I think he has a bright future. We were happy to throw him in at the deep end and that shows we have confidence in him."
Good result
Newcastle edged London Irish 13-11 in their Aviva Premiership clash at Kingston Park two weeks ago in a turgid match in appalling conditions but there was much more action in this 29-21 result.
The number of penalties London Irish conceded at the breakdown proved crucial as did Hagan's dismissal.
"It's something we will need to look at," said London Irish forward coach Glenn Delaney.
"We're disappointed because we didn't build a platform to play from. It was a different game from a few days ago. Newcastle played on the edge and put the squeeze on us and got the try which proved crucial.
"You have to take the knocks at the time and remain positive. We will work hard at fixing the problems we had with building that platform and we'll make strides on that over the next few days."