The RFU's Ed Morrison says public criticism of officials could be counter-productive
The RFU's Head of Elite Referee Development Ed Morrison says public criticism of officials could be counter-productive.
Last Updated: 08/01/13 2:27pm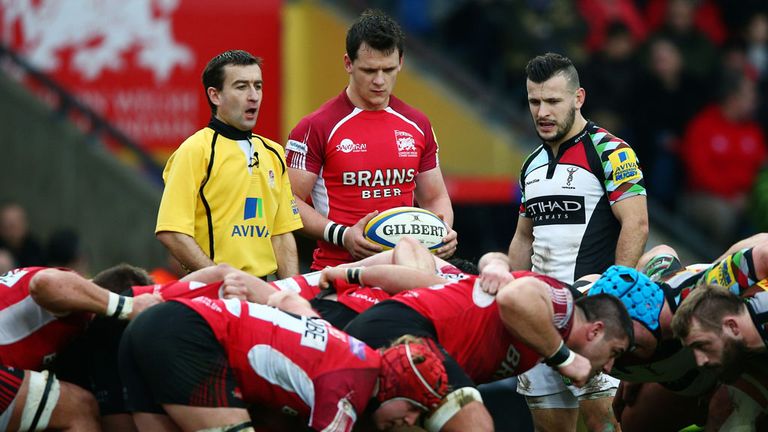 Harlequins' director of rugby O'Shea, a former RFU Director of Regional Academies, was highly critical of head official Llyr Apgeraint-Roberts' display in the 31-26 home defeat of London Welsh at the Stoop.
It was the second weekend in a row that directors of rugby chose to be openly critical of a refereeing performance after Leicester's Richard Cockerill was incensed by the display of Andrew Small at scrum-time in his side's win over Gloucester.
O'Shea is also thought to be angry after previous feedback to Morrison had been ignored.
Morrison told Sky Sports News: "I think Conor has some points that are valid as you would expect from someone of his stature but I would have preferred him to have kept some of those views private. But - by his own admission - he felt he couldn't stay private any longer.
"If they don't believe the (complaints) process is working - or working well enough - then we should be sitting down and having a mature discussion about how we improve the process."
The problem for Morrison is that he has not got the refereeing resources he would like with some Premiership referees such as Apgeraint-Roberts employed part-time, and he added: "We haven't got a queue of people who go out on a Saturday afternoon in front of 24,000 people at Welford Road on his own and say 'I'm going to control this game'. These people are very few and far between.
"We have to utilise that resource, improve that resource as best we possibly can."